Press Information Bureau, Guwahati organized a webinar on "Clean India Safe India" today. The aim of the webinar was to create awareness among the youth about the Clean India Mission. The Government of India started the Swachh Bharat Abhiyan to solve the problems of sanitation and waste management in India by ensuring hygiene across the country.
Speaking on the occasion Dr. Dipti Rekha Sharma, Medical Officer, Pandu, FRU laid stress on the importance of cleanliness and menstrual hygiene. She said that people who practice cleanliness can make others to understand the benefits of cleanliness. She said that unhygienic conditions can cause serious health issues and even causing harm to the environment.
Dr. Bharati Bharali, Assistant Professor, Department of Communication & Journalism, Gauhati University, said that cleanliness is important and should be practiced in our day-to-day life. Dr. Bharali said that Youth must be encouraged to participate in the Swachhata campaign because they have the potential to bring positive changes to society. She further said that today's generation is active in social media, they can use this as a tool to create awareness on sanitation issues of the country.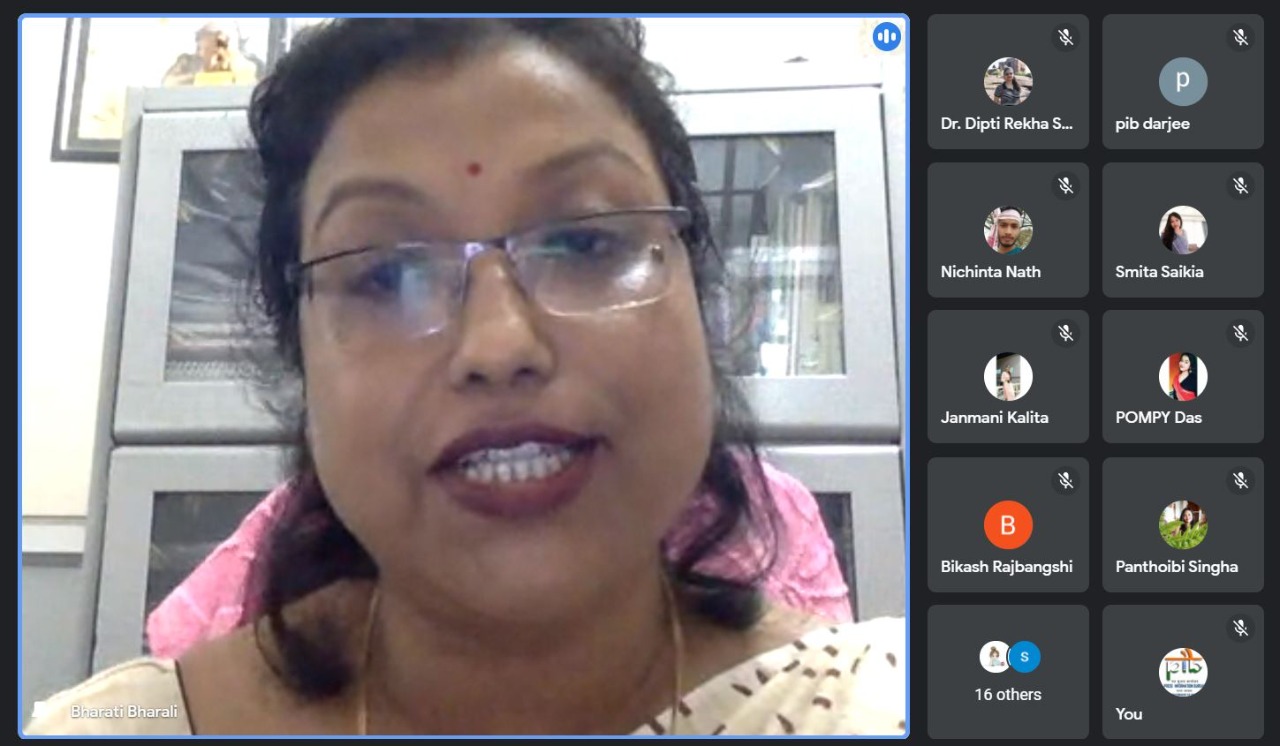 The webinar was attended by the students of the Department of Communication & Journalism, Gauhati University, and the staff members of Press Information Bureau, Regional Outreach Bureau of Guwahati, and Field Outreach Bureau of Assam. Smt. Sucharita Sahoo, FPO, ROB Guwahati, moderated the webinar. Smt. Smita Saikia, M&CO, PIB Guwahati gave the welcome address.