Press Information Bureau, Guwahati organized a webinar on "Significance of National Unity Day in strengthening unity and solidarity" today. This webinar has been organised to mark the celebration of Sardar Vallabhbhai Patel's birth anniversary on coming 31st October.
Speaking in the webinar Dr. Chandan Goswami, Assistant Professor, Department of Communication & Journalism, Gauhati University spoke on Sardar Patel's role in Nation building process and how this has been practiced in Northeast. Talking about integrity of NorthEast India, Dr. Goswami said that the states of this region has different culture, languages and traditions and at the same time it reflects the great example of unity in diversity. Highlighting the history of Assam, Dr. Goswami said that Assam has always set an example of unity and harmony. While speaking about Sardar Patel he said that  the Iron man of India played a great role in unifying the nation. The values and ideologies of Sardar Patel should be remembered by every citizen of the county for a progressive and better nation, he added.
Addressing the webinar Dr. Jyoti Prakash Mohapatra, Assistant Professor, IIMC Dhenkanal said that Younger generation should come forward and join the process of National Integration for the overall development of the country. Speaking about the importance of national unity Dr. Mohapatra said that to promote national unity the younger generation must be taught about the rich history of India and its freedom struggle.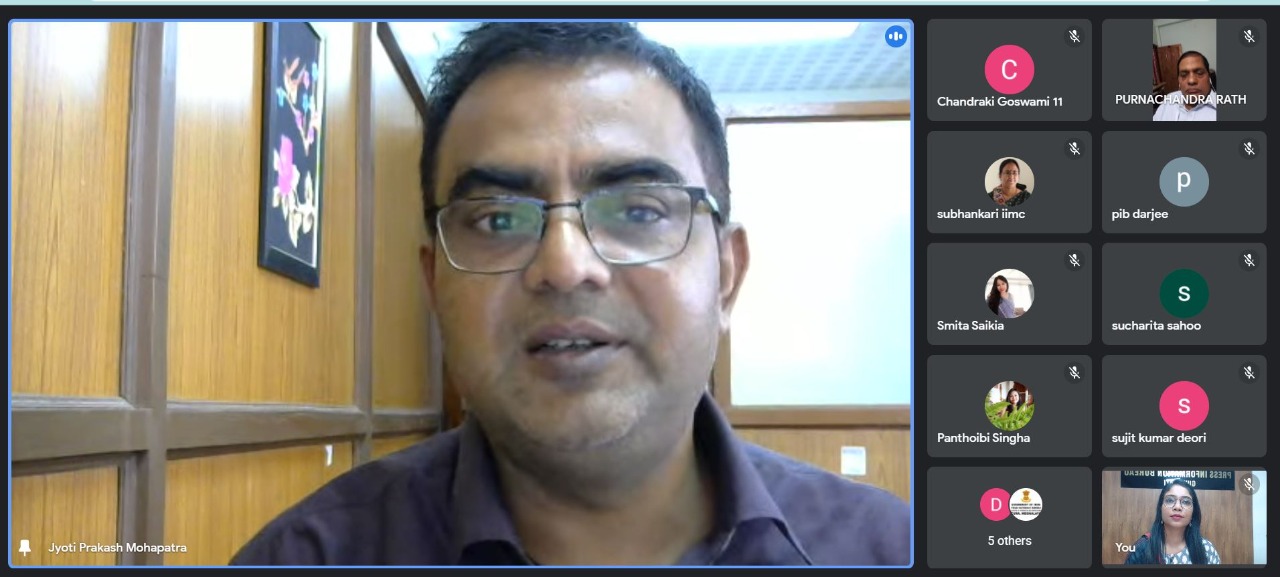 The webinar was attended by the students of Indian Institute of Mass Communication, Dhenkanal, Odisha and officials of Press Information Bureau, Regional Outreach Bureau of Guwahati and Field Outreach Bureaus of North East. Smt. Barnali Mahanta, Field Publicity Officer, ROB Guwahati, moderated the webinar. Smt. Sucharita Sahoo, Field Publicity Officer, ROB Guwahati delivered the welcome address.