As part of Azadi ka Amrit Mahotsav, the Department of Drinking Water and Sanitation, Ministry of Jal Shakti celebrated Iconic Week from 31.1.2022 to 6.02.2022. During this week, States organized extensive activities for both the flagship programmes of the Department viz. Swachh Bharat Mission (Grameen) (SBM-G) and Jal Jeevan Mission (JJM). For accelerating efforts by villages towards ODF Plus declaration, during the iconic week, as part of SBM-G, States/UTs' were encouraged to organize a focused campaign for ODF Plus villages.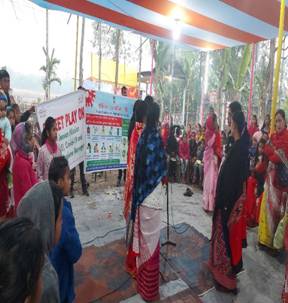 During the week, rural India witnessed well-coordinated efforts to increase awareness and nudge behaviour change for Sampoorna Swachhata. The activities included poem/song competitions on sanitation in schools, rallies for spreading the message of Swachhata, painting competitions on the issue of Swacchata were also organized in villages. Community activities like Nukkad nataks, pledge taking by Sarpanches in Gram Sabha to eliminate use of Single-Use Plastic (SUP), sanitation drives in schools, AWCs, community centres were also organized following COVID Appropriate protocols. The week also emerged as an occasion to felicitate the exemplary work of Swachhagrahis, field functionaries for the cause of Swachhata.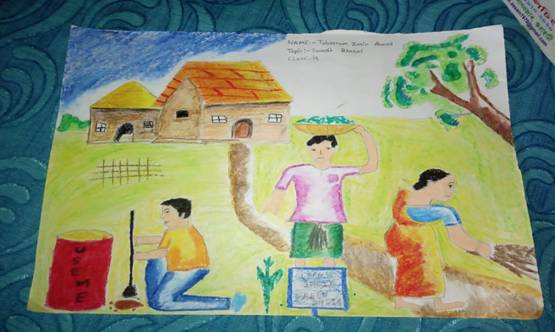 Additionally, the Iconic week saw initiatives taken under key components of ODF Plus i.e. Biodegradable Waste Management (BWM) including Gobardhan, Plastic Waste Management (PWM) including Menstrual Waste Management, Greywater Management (GWM), Faecal Waste Management (FSM), and ODF Sustainability with intensive IEC campaigns on Behaviour Change and mass awareness among community members for desirable actions.
The campaign 'Janandolan for Sampoorna Swachhata' received significant momentum and wide community participation during this week and it is hoped that these activities will lead to significant improvement in SLWM arrangements countrywide and give a big push to villages/ GPs towards the attainment of ODF Plus status and continue with the mission goal of ODF Plus India by 2024.
Swachh Bharat Mission (Grameen) Phase II
Taking forward the remarkable people's movement of achieving Open Defecation Free (ODF) India milestone in Phase 1 of Swachh Bharat Mission (Grameen) on 2nd Oct, 2019, Department of Drinking Water and Sanitation (DDWS), Ministry of Jal Shakti embarked on an ambitious mission of achieving ODF Plus rural India under Phase 2 of the SBM (G) launched in early 2020. In this phase, the focus is on ODF sustainability and Solid and Liquid Waste Management (SLWM) aiming at comprehensive cleanliness or Sampoorna Swachhata in rural India.