BJP legislator decided present Care Taker CM N.Biren Singh to gets second term in Manipur. The meeting will be held on Imphal on Sunday.
After the meeting, Union Finance Minister Nirmala Sitharaman told media that the unanimous decision of newly elected Manipur MLAs to depute N. Biren Singh as CM will ensure that Manipur has a stable dispensation. "It is a good decision taken unanimously by everyone.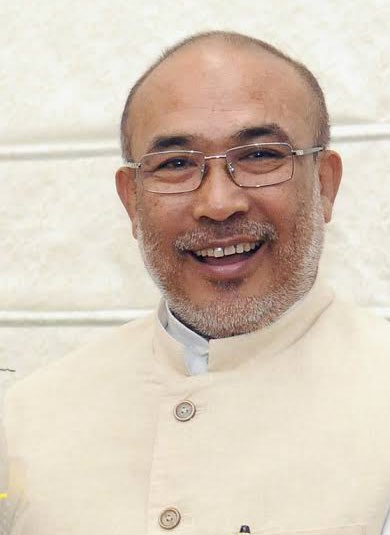 Finance Nirmala Sitaraman along Union Law Minister Kiren Rijiju and and party leader Bhupendra Yadav to attend party legislator meeting on Sunday.
Under the leadership of N.Biren Singh In the last Assembly election, BJP won 32 seats out of 60 seats after the result declared 6 JDU MLA and 2 MLA of KPA, 5 NPP and 1 Independent MLA decided to support BJP to form a new government.
In 2017 BJP formed Government in Manipur in support of Naga Peoples front and National People's Party.