Mizoram Chief Secretary Dr. Renu Sharma today inspected on-going civil works on various locations of Sairang-Kamrang section of Bairabi-Sairang BG Railway Line. She was accompanied by Pu K. T. Beicho, Commissioner & Secretary, Transport Department; Pu Hrangtawna (IRTS Rtd.), Consultant (Railway) and official from I & PR Department.
Dr Sharma inspected various on-going civil works of the project such as railways yards/sidings at Sairang and Mualkhang Station, piers construction sites, erection of bridge superstructures at Mualkhang and Khamrang and tunnels at various locations on the section between Sairang to Khamrang. Railways officials from Northeastern Frontier Railways – Shri Harjemal Meena, Deputy Chief Engineer (Construction) and Shri Malay Baruah, Executive Engineer(Construction) briefed the Chief Secretary on the progress of the work.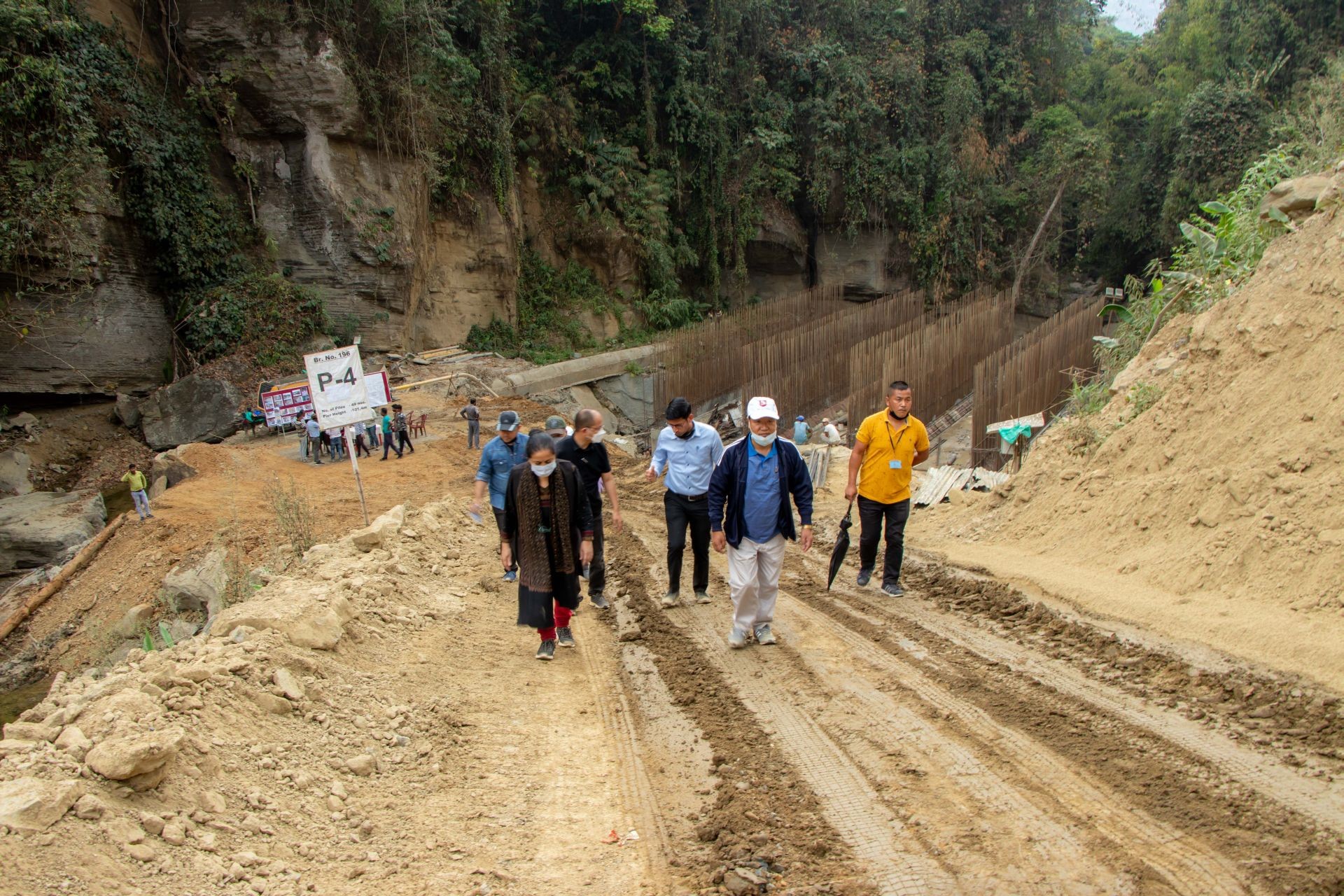 Chief Secretary Dr. Renu Sharma remarked that the project being a National Project of importance, once completed, would not just be an asset for Mizoram but would be an economic asset for the nation.
 The 51.38 kilometres long broad gauge BG railway line from Bairabi to Sairang was approved by the Union Government in 2008-2009 at an initial cost of Rs. 2384.34 crores as a national project of importance. Work on the project commenced in 2015 and the revised timeline for completion is November 2023. The latest revised estimate pegs the cost of the project at about Rs. 6547 crores. About 70 percent of the work has been completed so far.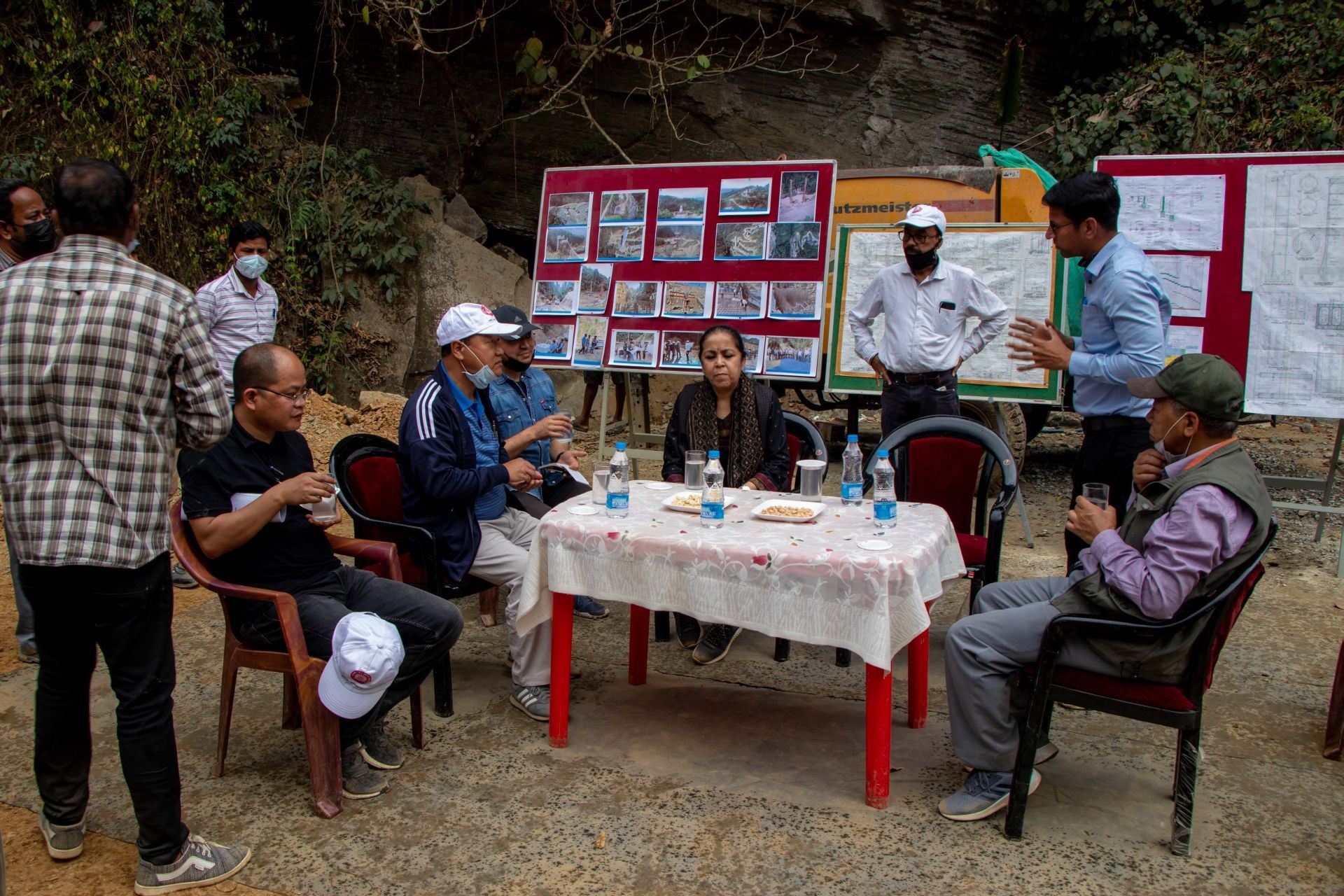 The BG Line will start from Bairabi and terminate at Sairang, about 20 kilometres from the capital city Aizawl. Bairabi is already on the BG map of the railway network. The new BG Line will have four stations – Hortoki, Kawnpui, Mualkang and the terminal station at Sairang. Along the 51.38 length of the railway line, there will be 55 major bridges and 87 small bridges traversing many deep gorges. The total length of the railway tracks on the 55 major bridges itself is about 11.61 kilometres. There are 32 tunnels with the longest tunnel about 1.88 kilometres in length. The total length of the tunnels is about 12.63 kilometres. Majority of the piers for the bridges have been completed, so are the tunnel works and the station buildings as well.
Construction of Piers over a gorge near Sairang, two of which tower at 91 metres and 101 metres from the ground resting on river stream are among the most challenging construction sites of the project. The topography and the almost 6/7 months long monsoon season have been very challenging yet good progress has been made so far on the project.