In a brief function held in his office chamber, Shri. Lalsangliana, Deputy Commissioner of Siaha district handed over District Green Champion Certificate to Gov't Saiha College, and Principal Prof.Addul Hanna Barbhuiya received the Award on the College's behalf, here in Siaha,today.
The District Green Champion Certificate is constituted by Mahatma Gandhi National Council of Rural Education in Department of Higher Education of the Ministry of Education,GoI and awarded to those Higher Institutions who had exemplarily executed well Swachhta Action Plan during 2021-2022 in the field of Sanitation,Hygiene,Waste Management,Water management, Energy management leh Greenery Management in the District. The Award comprises Certificate and cash prize of Rs.5000/-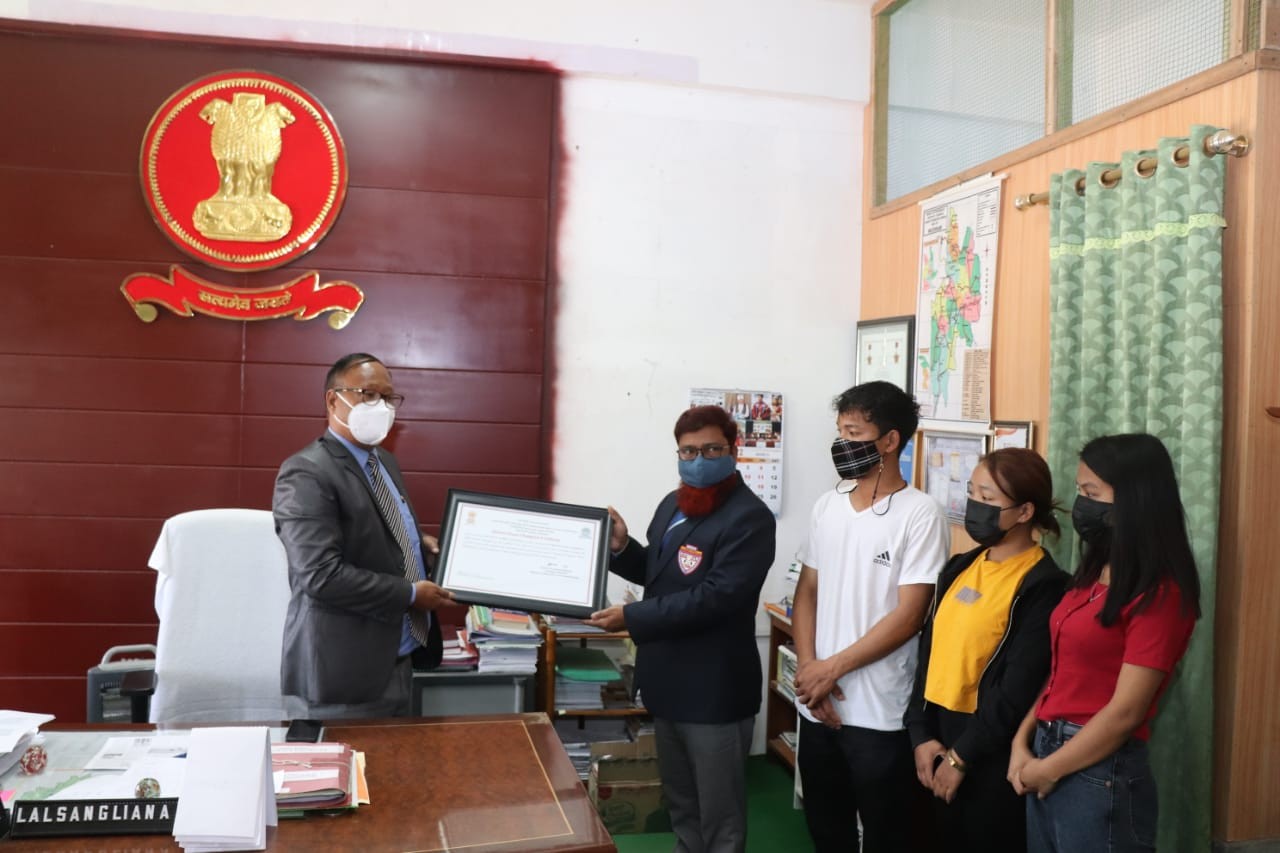 Speaking on the occassion Shri. Lalsangliana vehemently thanked and heartily congratulated GSC on their remarkable achievement, and exhorted them to strive harder and "make us proud often by bringing more laurels to siaha district in the days to come too" he quipped.
GSC Principal Prof.Abdul Hanna spoke briefly as well, and Profusely thanked staffs and Students of GSC for this wonderful feat, and categorically gave major credit to National Service Scheme( NSS) Volunteers and its co-ordinator Associate Prof.Laltlanchhunga for their steadfast endeavours in Swachhta Action Plan.