As part of the ongoing Mizoram Legislative Assembly Golden Jubilee (1972-2022) celebrations, an exhibition showcasing valuable photographs and other memorabilia of the Mizoram Legislative Assembly, since District Council days, was inaugurated today by the Deputy Speaker Er. Lalrinawma at the Assembly Annexe building, Aizawl. The exhibition, which will span from 4th-10th May, will be open to the public and interested institutions for up to 6th May 2022.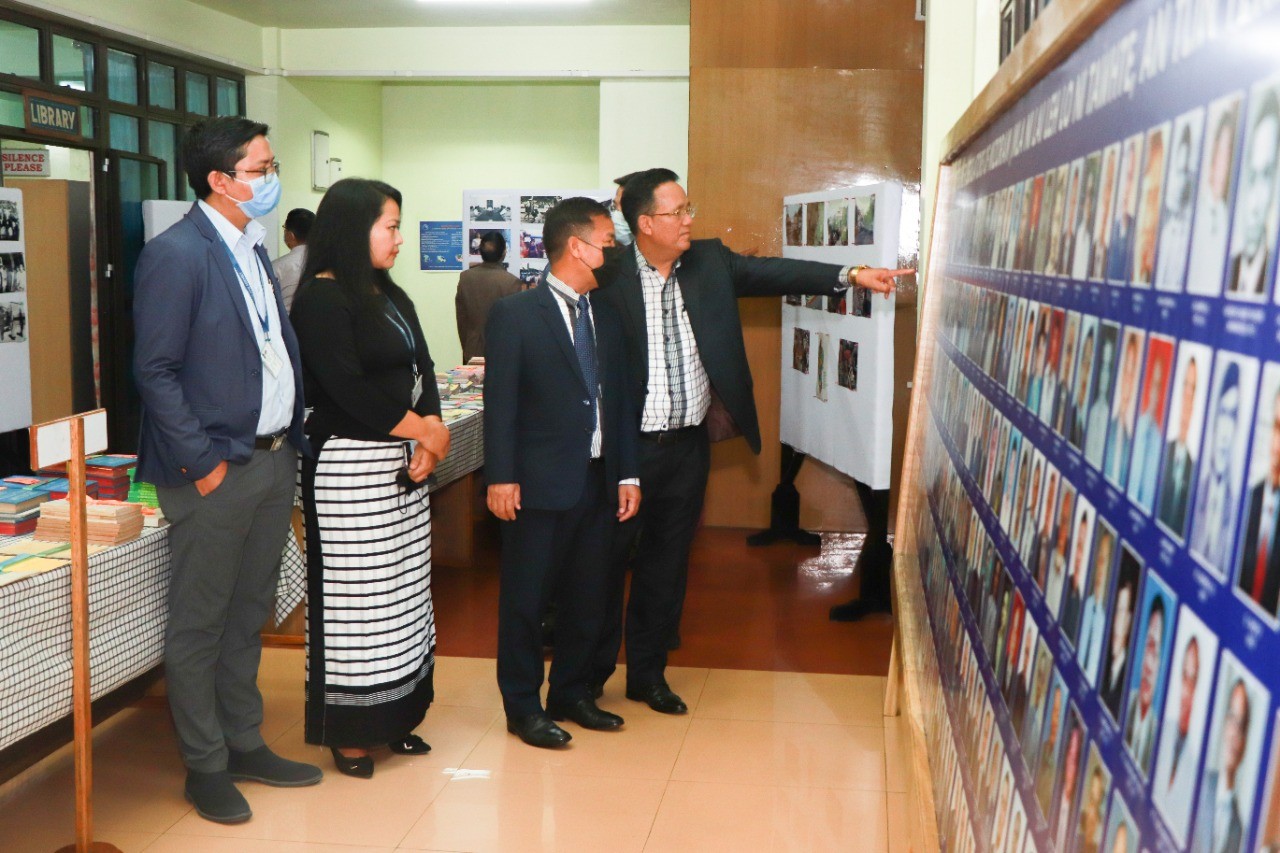 The main event for the Golden Jubilee celebration will be held on 10th May 2022, under the chairmanship of Hon'ble Speaker Pu Lalrinliana Sailo. A Special Assembly Session will be held on that day, in which chief guest Hon'ble Lok Sabha Speaker Pu O.M. Birla will address the Session.
In 1952, the Lushai Hills District came into being under the state of Assam, which was soon renamed the Mizo District Council. The District Council enjoyed 4 terms till it was upgraded to the status of Union Territory. In 1972, Mizoram became a Union Territory and the first Assembly Session, with 30 elected MLAs and 3 nominated MLAs, altogether 33 members, was held on 10th May 1972. Four elections were held during the UT period. On 20th February 1987, Mizoram was granted statehood, following which the number of elected MLAs increased to 40 and, at the same time, nominated seats were abolished. Altogether, 8 elections have been held since Mizoram became a state.
The Mizoram Legislative Assembly completes 50 years on May 10, 2022. Since its inception, the total number of MLAs stands at 232, among whom 92 have passed away. During the 50 years, 138 Assembly Sessions have been held, with a total of 955 sittings. Out of the 488 Government Bills submitted, 477 have been passed. However, none of the 5 Private Member's Bills submitted were passed. Also, the various Assembly Committees have presented more than 500 Reports.