Meghalaya Chief Minister Conrad K. Sangma and Sikkim Chief Minister Prem Singh Tamang on Thursday inaugurated the Northeast Food Show at Polo Grounds, Shillong in presence of Agriculture & Farmers" Welfare Minister Banteidor Lyngdoh and Sikkim Tourism Minister Bidu Singh Panth.
Speaking at the inaugural session, Chief Minister Conrad K. Sangma said, "Northeast Food Show has given a platform for the entrepreneurs and farmers of the State and the Northeast access to international markets."
Meghalaya in collaboration with SIAL, the world"s No. 1 Food Innovation Network had organised the first event in the State in 2019 and this is the second edition of the mega food exhibition show, where buyers and sellers from different parts of the region and South East Asian nations are participating.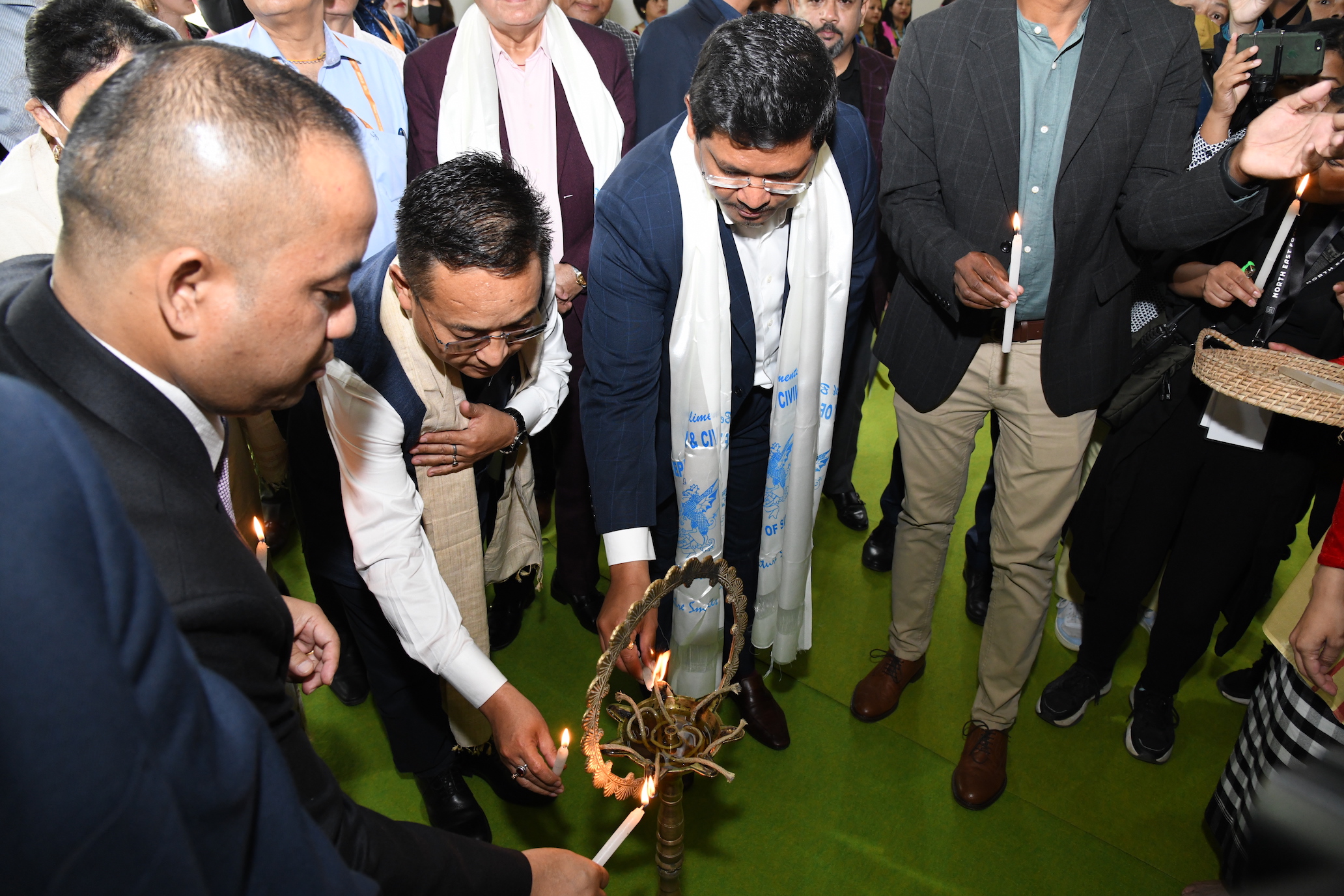 "This Northeast Food show is a great platform to bring different stakeholders together and increase the value of agri-horti products," he added.
The event is not only a food show but a platform where entrepreneurs, farmers, cooperative societies and Self Help Groups can grow exponentially. "This show is a the culmination of all the activities and processes in farming, production, packaging and entrepreneurship so that value is added to the final product to be able to compete with the best in the world," Chief Minister Sangma said.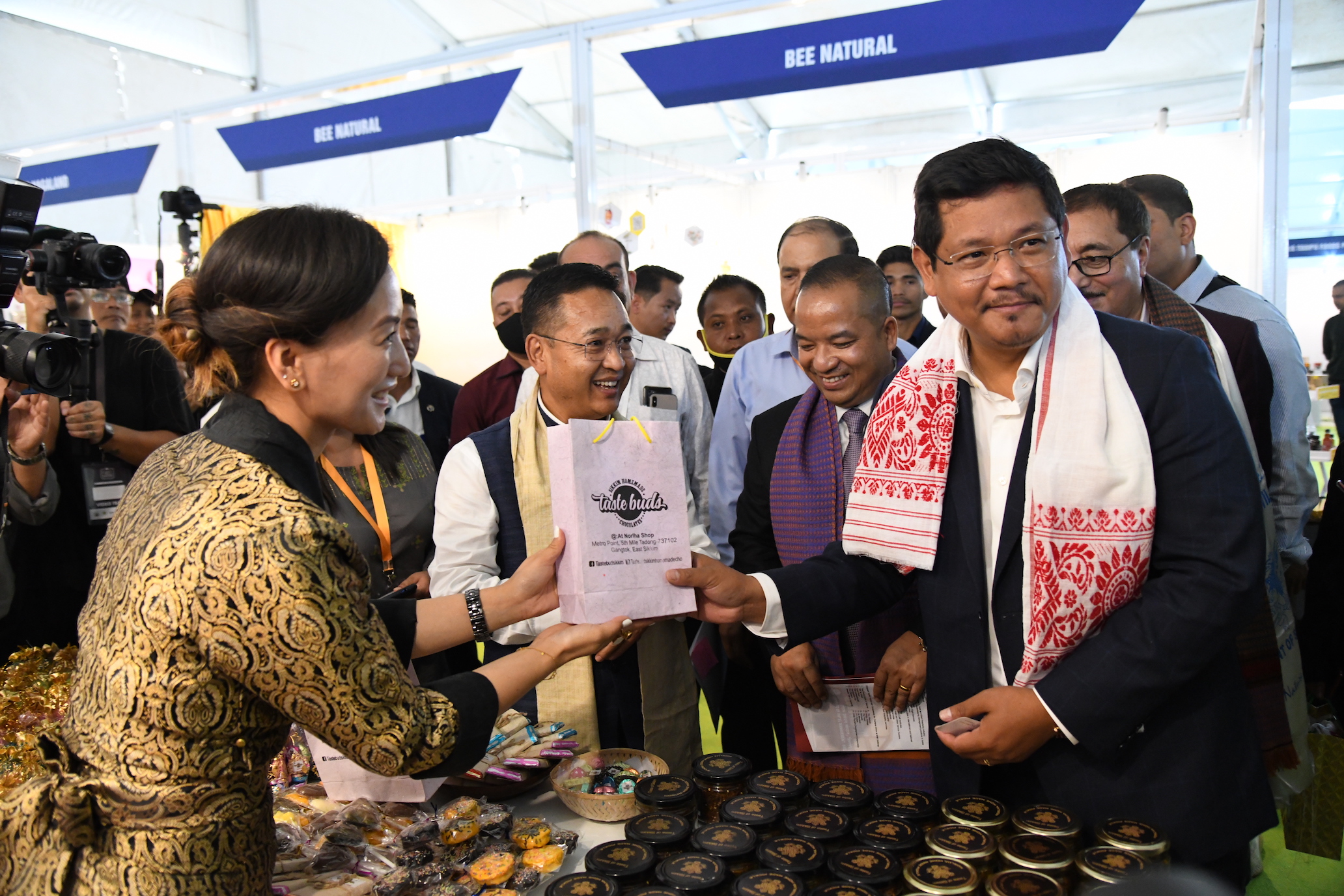 The CM Conrad Sangma also informed that it is a North East show because the international market looks at variety and scale which Meghalaya alone might not be able to produce for a buyer. "We are trying to expand and reach out to the South East Asian countries".
Sikkim Chief Minister Prem Singh Tamang lauded Chief Minister Conrad K. Sangma for conceptualising such an event that promotes farmers and agripreneurs and entrepreneurs from across the region. He said that the event will go a long way in promoting the agri-horti products of the Northeast. Tamang also lauded "Northeast is blessed with rich agro diversity. Through this show, different States of the region will be able to share their agriculture experience and collaborate for the progress of our a great nation".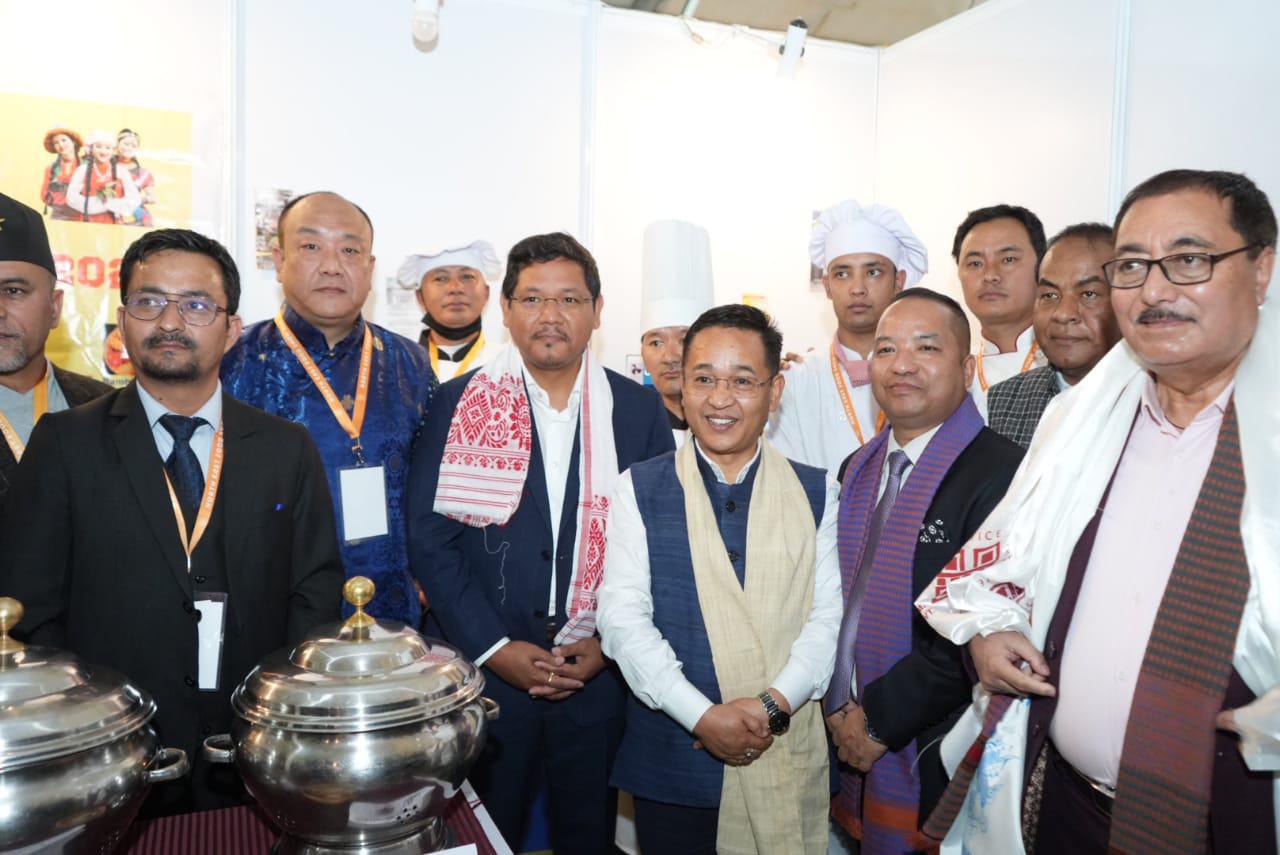 The inauguration function was also attended by Pham Sanh Chau, Ambassador, Embassy of the Socialist Republic of Vietnam, Ram Prasad Subedi, Charge d"Affaire, Embassy of Nepal in India, First Secretary to Embassy of Japan in India, Ikko Watenabe, Minister, Government of Sikkim, Bidu Singh Panth, Chief Secretary, Meghalaya, R V Suchiang, diplomats and leaders from Chile, Poland, Austria, United Kingdom and European Union, officials from the Government of India and other states, SIAL, Exhibitors, Entrepreneurs and buyers.