The Khadi & Village Industries Commission, KVIC under the Ministry of MSME, Government of India organised a developmental programme for its beneficiaries at Guwahati today.
Speaking at the event Shri Vinai Kumar Saxena, Chairman, KVIC said that Khadi & Village Industries Commission has been consistently making its effort to promote Khadi and rural industries in the North Eastern Region as part of the Government of India's development initiatives. He further added that KVIC's main focus has always been to create sustainable employment for artisans and unemployed youth and this Commission will work more to provide more opportunities to the people of Assam and Northeast to get employment.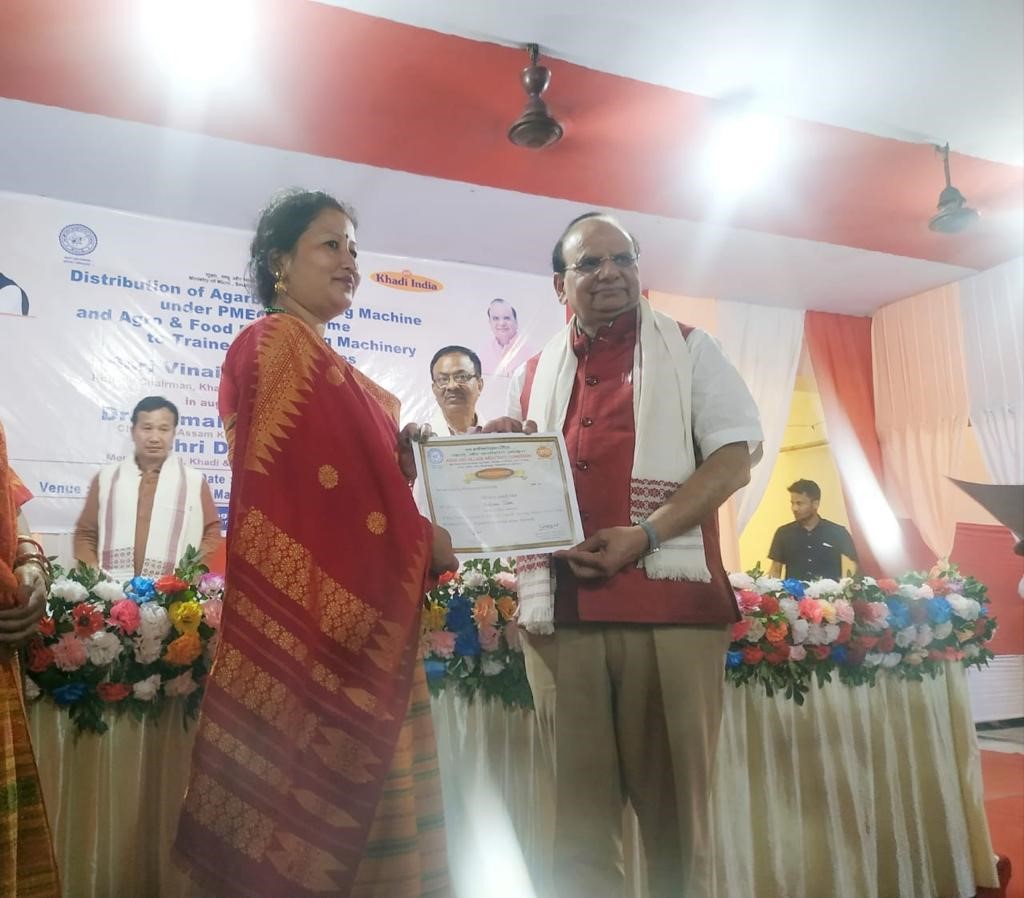 Talking about the growth of the Agarbatti industry in the country Shri Saxena said that Government has taken unique initiative to make India Aatmanirbhar in Agarbatti production while creating sustainable employment for women entrepreneurs with very less investment. Khadi and Village Industries Commission (KVIC) has created a unique business model to empower women Agarbatti artisans and strengthen the local Agarbatti industry, which is a major employment creator, he added. He informed that lakhs of people are getting employment through agarbatti industries. He also highlighted Kumhar Sashaktikaran Yojana(KSY), an initiative of KVIC for empowerment of communities working in the pottery sector. During this programme machineries and equipment's were distributed to 40 beneficiaries of Agro based & Food processing Industries trained by KVIC. On this occasion Agarbatti making machineries were also distributed to 50 beneficiaries of 5 Self Help Group under Prime Minister's Employment Generation Programme financed by AGB, Bank.
Shri Kamala Kanta Kalita, Chairman of Assam Khadi & Village Industries Board was also present at the event among others.