The Office of the Commissioner of Food Safety, Meghalaya today organised the Eat Right Mela at the premises of the State Central Library, Shillong. Shri Sampath Kumar, Principal Secretary, Health & Family Welfare & Commissioner (Food Safety) graced the occasion as the Chief Guest.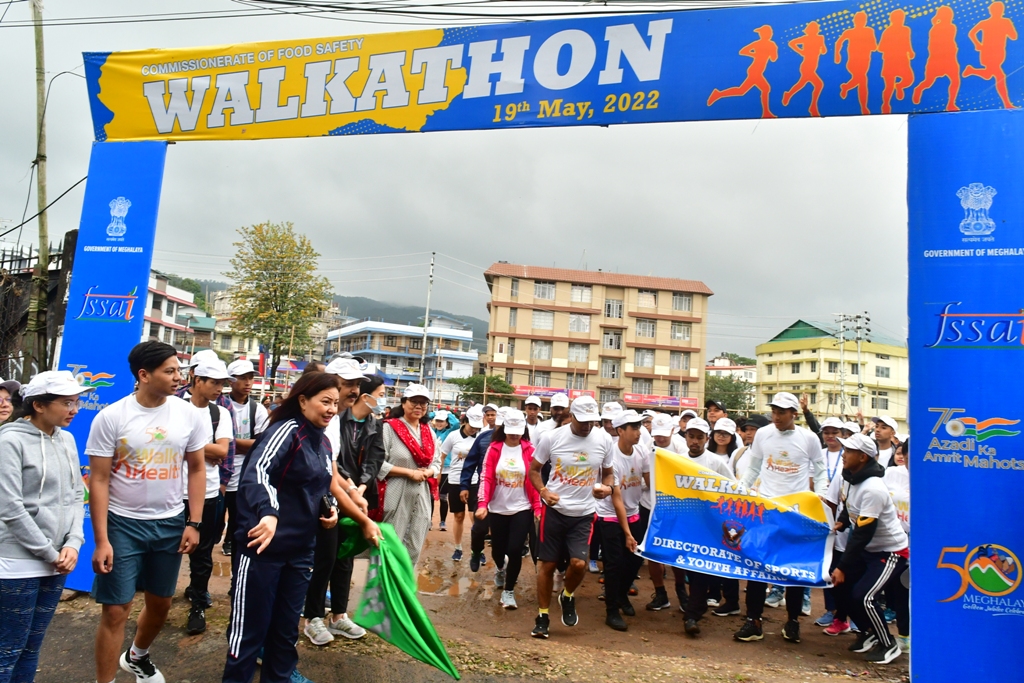 Delivering his inaugural address, Shri Sampath Kumar said that health in India is a state subject and he informed that Meghalaya had launched a state health policy by deliberating with various stakeholders continuously on a weekly basis. This policy has 3 essential factors; preventive or promoting health, curative and enabling.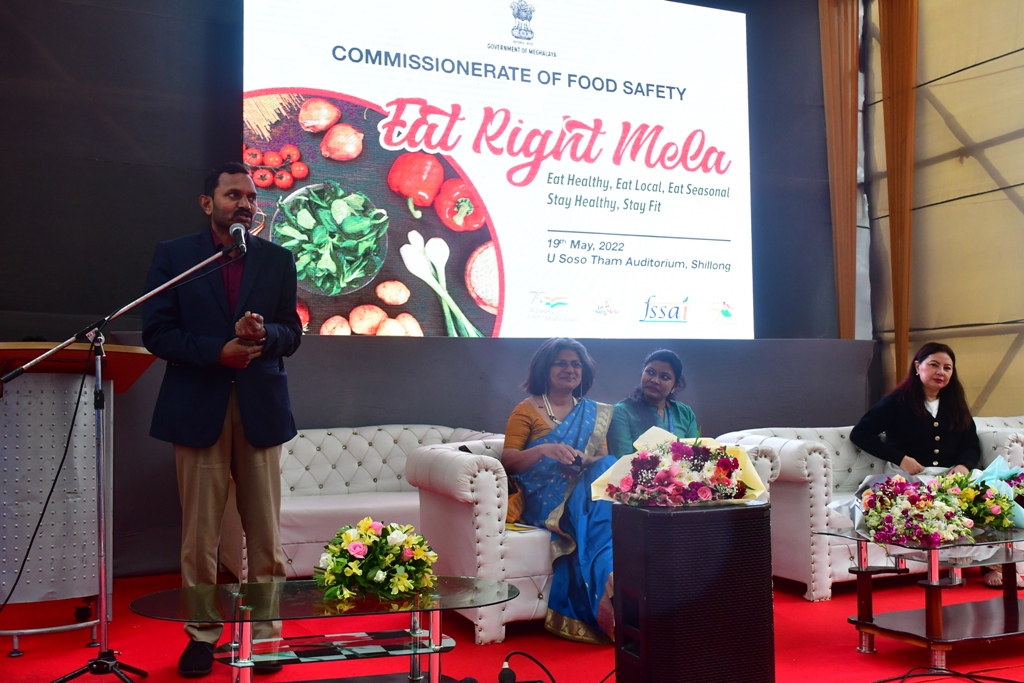 He also informed that 95% of chronic diseases in the state is due to our eating habits, hence these types of mela is necessary to sensitize the general public of the benefits of eating right or eating healthy, he added. He also urged the gathering to have annual medical check-ups in order to ensure a healthy life.
He further stressed on the need for physical exercises in order to tackle illnesses and praised the office for conducting a walkathon which will go a long way in motivating the public to engage themselves in promoting physical activities in their daily life.
Earlier, Chief Secretary, Smti R. V. Suchiang flagged off the Walkathon from Madan Iewrynghep which culminated at the premises of the State Central Library, Shillong.