Union Minister of State for the Ministries of Information & Broadcasting and Fisheries, Animal Husbandry & Dairying, Dr. L. Murugan on Friday the second day of his visit to Meghalaya inspected the dairy establishment at Mawiong and interacted with the State government officials regarding the activities taken up in the project. The Minister also interacted with dairy farmers and discussed the activities carried out by the State in the sector and schemes that are available from the central government. 
The Minister also acknowledged the huge potential for dairy and animal husbandry in the State, and said that the farmers can make a good income if they utilize the potential. He lauded the efforts carried out for the development of dairy activities in the State.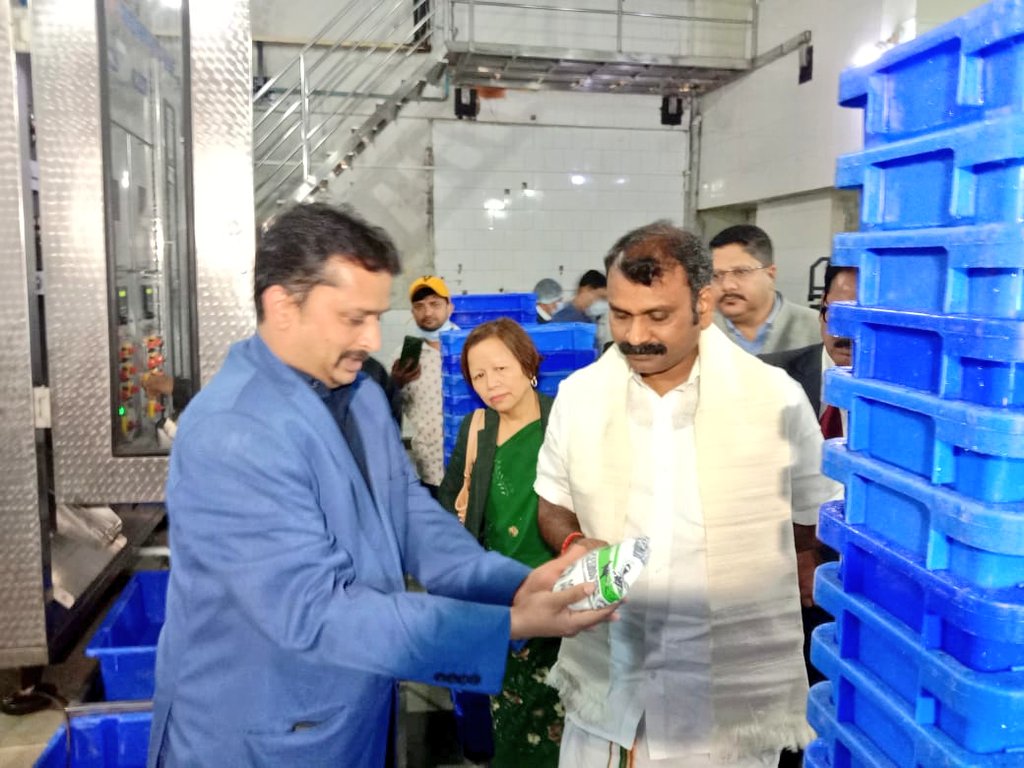 He later visited the Indo-Danish Project of the Cattle Breeding Farm in Upper Shillong where works to produce improved breeding stock for development of cattle in the State to boost production of milk are taken up. This farm also supplies wholesome milk to the neighbouring urban areas and serve as the visual demonstration units in scientific method of rearing, feeding and management of cattle which includes fodder cultivation.
The Upper Shillong-based Intensive Cattle Development Project that was established in the State to take up an integrated approach in development of cattle breeding, fodder development etc. The objective of the project is to upgrade the local cows through introduction of better germplasm of the exotic Fresian and Jersey breeds and to induct the local tribal breeders to adopt modern scientific techniques in Animal Husbandry.
Dr. Murugan spoke at length about the Pradhan Mantri Matsya Sampada Yojana (PMMSY) and how the central government's focus has been on promoting growth in the Northeastern region with various schemes underway.
He encouraged locals to pursue fish farming, generate employment opportunities for the local community and contribute to making Aatmanirbhar Bharat. Highlighting all the major schemes available under the Ministry of Fisheries, Animal Husbandry & Dairying, Dr. Murugan urged citizens to capitalise on the opportunities provided by the government.