A two-days Skill Mela organized by the Meghalaya State Skills Development Society (MSSDS) under Labour Department in U Kiang Nangbah Government College Auditorium, Jowai was inaugurated today by the local MLA – Jowai & Chairman MCCL, Shri Wailadmiki Shylla in the presence of the Executive Director, MSSDS, ADC West Jaintia Hills District and the Principal, U Kiang Nangbah Government College.
During his inaugural speech, the MLA said that Skill Development interventions play a crucial role in arming the youth with the required skill-sets for achieving self-dependency and a growing career. He emphasized the need for such intervention to focus on making youth more productive in the local economy i.e., they should either lead to self-employment or employment within the State.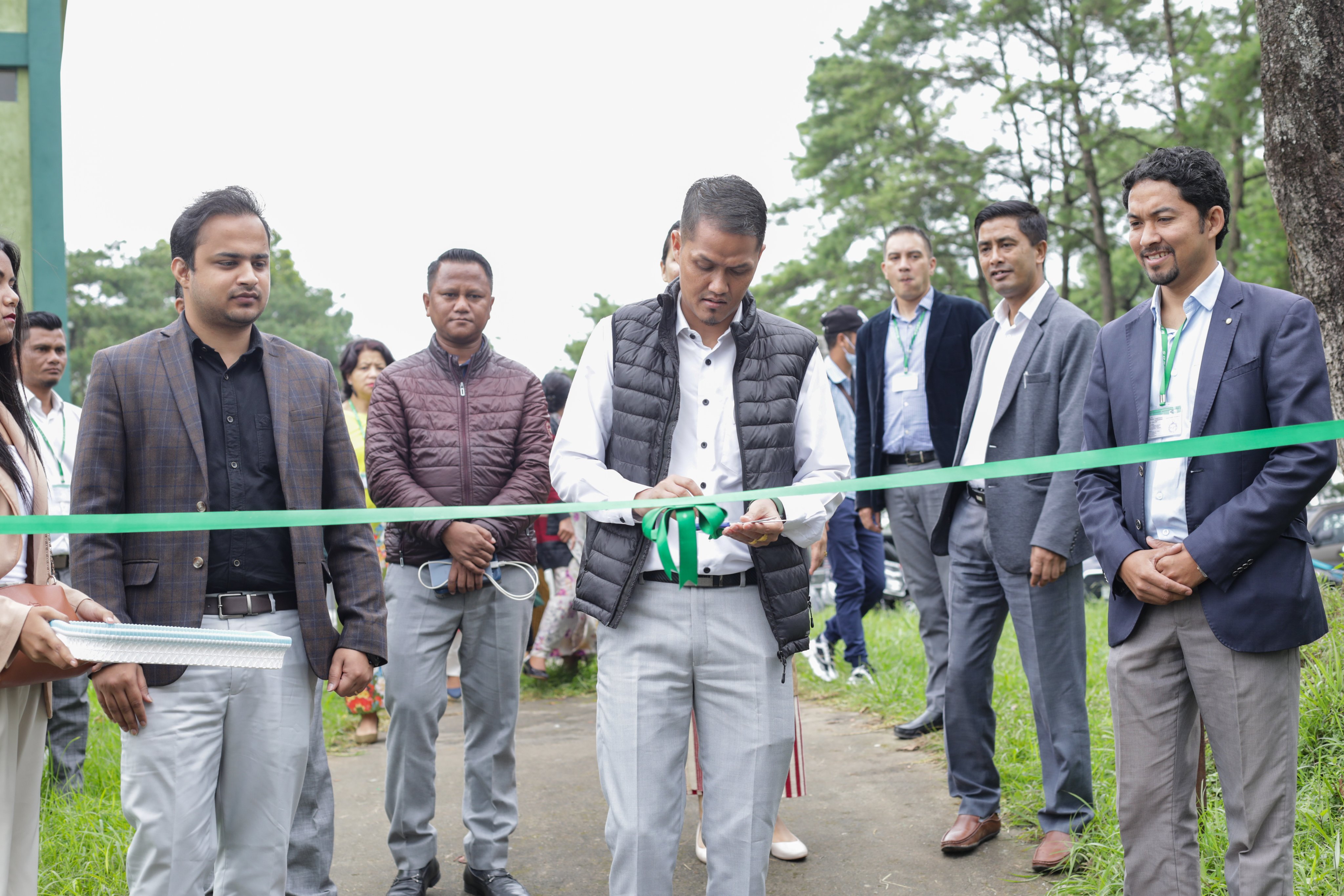 The Executive Director, Shri Shivansh Awasthi, IAS informed that the Skill Mela has been organized under the Skill Meghalaya Programme which was inaugurated by the Chief Minister, Conrad K Sangma earlier in March 2022. He mentioned that Skill Meghalaya is a cohesive skill formation, entrepreneurship and placement framework for the State based on the current and emerging needs of the economies of the State that envisions to design and implement practical programmes for youth development and youth empowerment. It shall cover 1.2 Lakh youth in the next five years. He shared that in less than six months since its launch, 34 local training providers have been empanelled with a target of training 2595 youth in 14 sectors offering 35 trades in 44 training centres across 12 Districts.
The Skill Mela is a two-day event focused on three important areas such as connecting job seekers with the employers through the Job Fair, providing a platform for entrepreneurs to showcase indigenous crafts and local produce in the Haat Bazaar and at the same time reaching out to the youth and inform them about the various options of skilling interventions available to them and to facilitate enrolment into such programmes. It has a total of 45 stalls – 25 stalls for the Haat Bazaar where local entrepreneurs are showcasing local products. Trainees under Skill Meghalaya undergoing training in food processing, etc have also set up their stalls in the Haat Bazaar.
There are 10 stalls in the Job Fair Section where 10 employers of the State are participating and offering jobs in the sectors of Banking, IT, Hospitality, Unarmed Security, Insurance, Sales, Services, Automobile and Healthcare to mention a few. Trainees undergoing training under Skill Meghalaya in the Jaintia Region also participated in the Job Fair to register themselves for the jobs available. The remaining stalls are for trainee mobilization and enrolment with the various empanelled training providers. MSSDS is taking concrete steps to upgrade its skilling ecosystem. It will not only organize more of such Skill Melas to ensure better awareness of the programme and what the Society has to offer but will also re-prioritize skilling programs to generate decent local employment and economically empower youth