The first-ever Chess Olympiad Torch Relay reached Shillong, Meghalaya today morning after travelling to different parts of the country. The historic Torch Relay was launched by Prime Minister of India Shri Narendra Modi at the IG Stadium in New Delhi on June 19, 2022.
As India is celebrating its 75th year of independence, the Chess Olympiad torch is being taken to 75 cities of the country before reaching Chennai, the host city of the 44th FIDE Chess Olympiad from July 28 – August 10, 2022.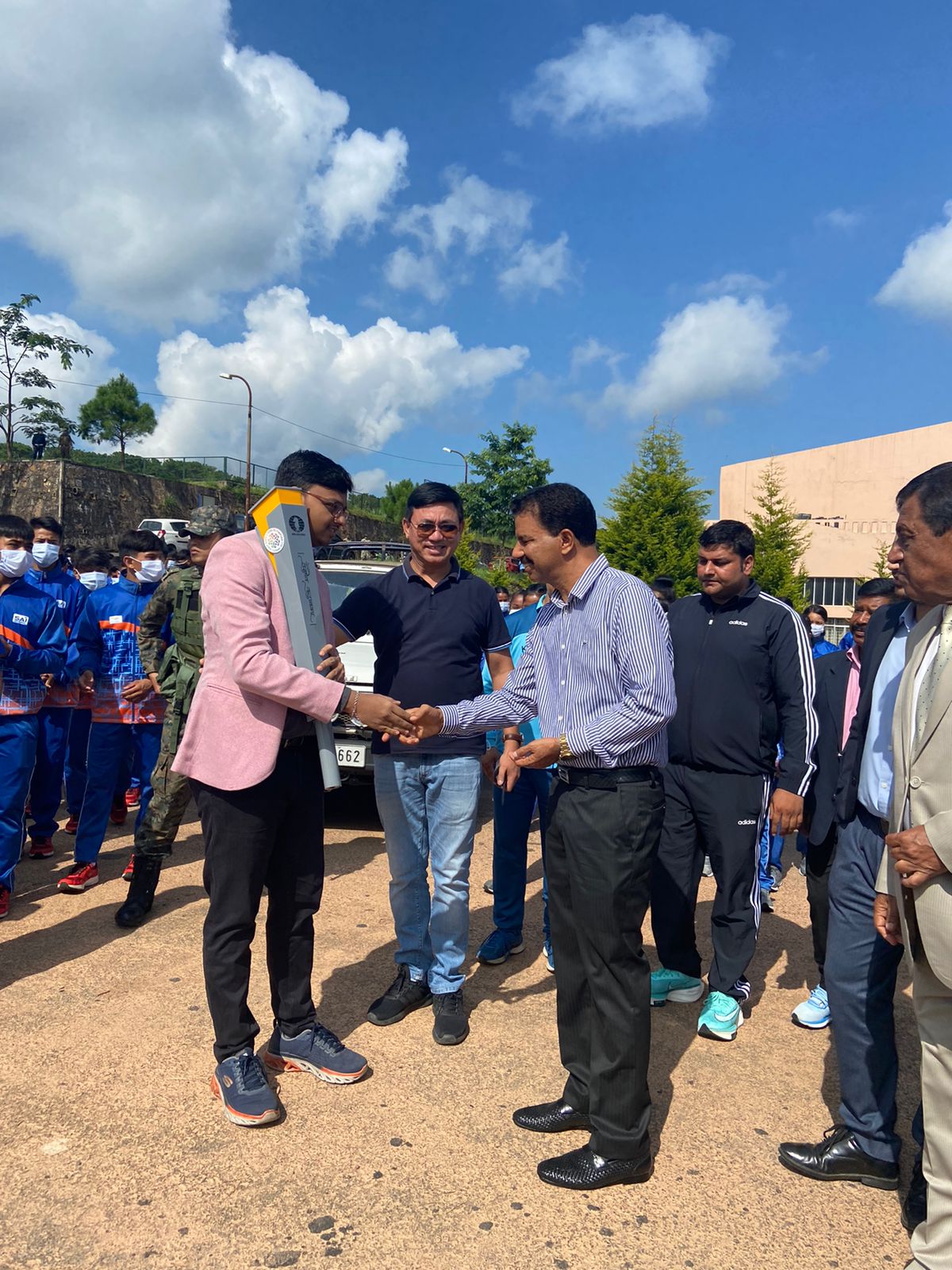 Grandmaster Shri Mitrabha Guha who brought the torch handed it over to the Chief Guest of the programme, Dr L R Bishnoi, DGP Meghalaya at the SAI Indoor Stadium, NEHU, Shillong. Speaking on the occasion Dr Bishnoi said that it is a great honour for the country to host the Chess Olympiad as it is played in almost all the countries of the world.
"I am told that nearly 187 countries are participating in this Chess Olympiad, so it will be a mega event and it will be a team event… I am sure a lot of young Grandmasters will be participating in the Chess Olympiad and they will bring name, fame and glory to the nation". He expressed his sincere hope that organising events like the Torch Relay will motivate the young sportspersons in chess.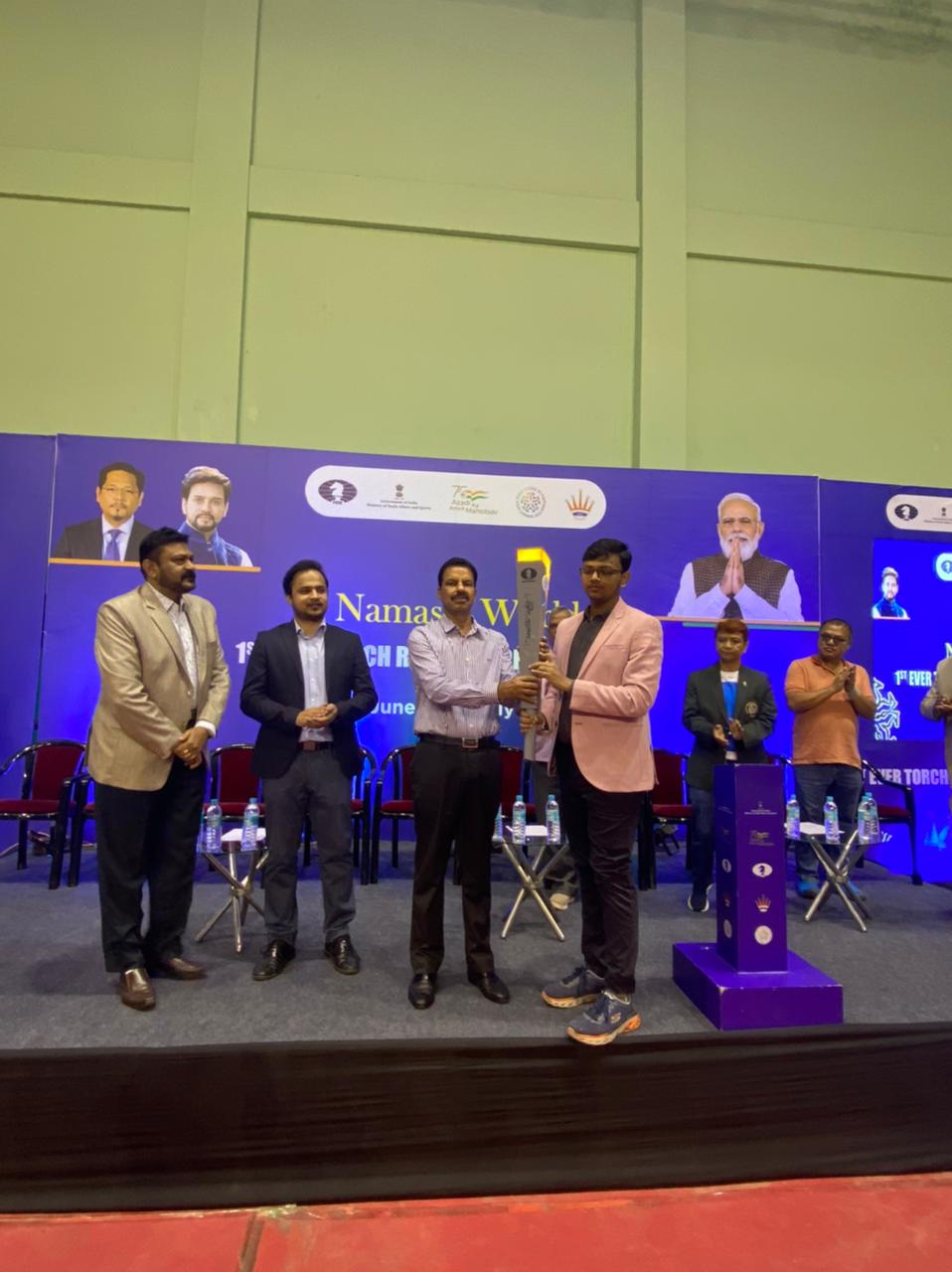 Dr Bishnoi, while also acknowledging that there is no Grandmaster from the North East, said that these kinds of events will motivate young sportspersons to become Grandmasters for the nation, as he said, "I sincerely hope that by organising such event it will motivate the young sportspersons in chess and soon we can see some of the Grandmasters from Meghalaya and other parts of North East India". He added, "…I am sure that the chess popularity will increase". He concluded his speech by extending his best wishes to the Torch Relay and to Shri Mitrabha Guha for the Olympiad.
On the occasion, video messages, of Prime Minister of India Shri Narendra Modi and Union Sports Minister Shri Anurag Thakur urging children to take up chess, were shown. As part of the celebration, six budding Chess players got an opportunity to play against the Grandmaster in front of a large audience at Indoor Stadium SAI, STC, NEHU Campus, Shillong.
The gathering comprised of officials of the Department of Sports, State Chess Association, Olympic Association, school students and athletes of SAI centre NEHU Campus, NYKS volunteers, chess enthusiasts and budding chess players.
The Torch Relay is set for its onward journey to Guwahati, then to Arunachal Pradesh before travelling to Odisha and finally culminating at Mahabalipuram