Employing a fleet of helicopters including Cheetah, Chinook, Mi-17 1V, and Mi-17 V5, the IAF has executed a remarkable 262 sorties to bolster the State Government's relief endeavors.
The relentless efforts have yielded substantial results, with 2,002 civilians rescued from the disaster-stricken areas, ensuring their safe relocation to secure locations. Simultaneously, over 132,805 kilograms of vital relief material have been efficiently transported, amplifying the support extended to the distressed victims.
Notably, the IAF has played a pivotal role in facilitating the movement of relief workers and Indian Army personnel, underscoring the collaborative nature of the relief missions. A total of 259 relief workers and 179 personnel from the Indian Army have been ferried, enhancing the operational efficiency and reach of the relief efforts.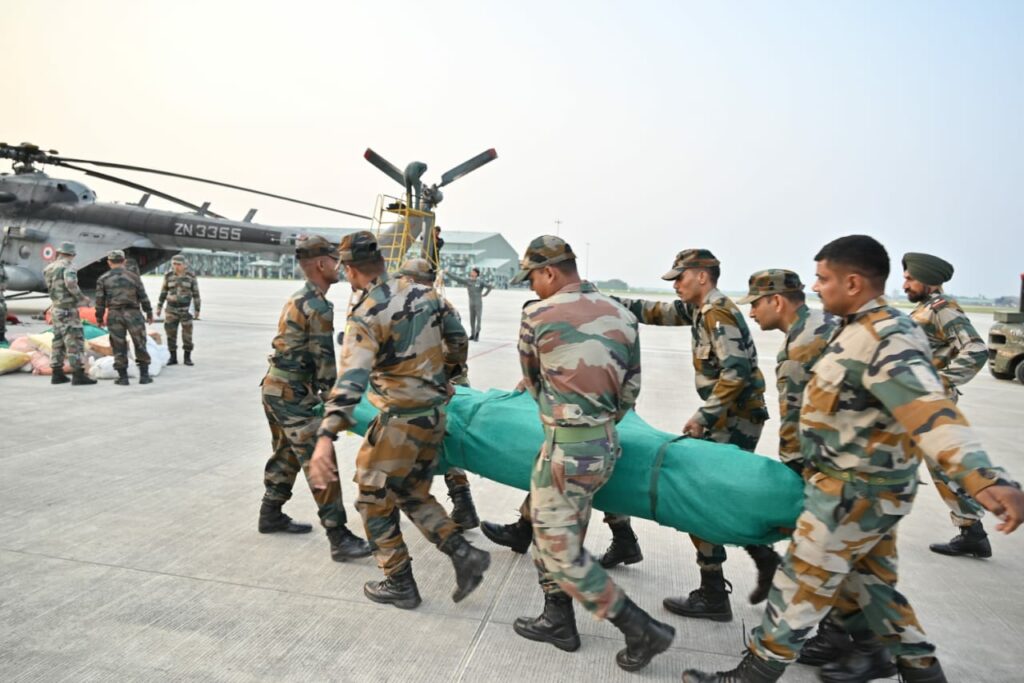 As of now, the IAF's operations in Sikkim stand as a testament to their agility, resourcefulness, and unwavering commitment to humanitarian causes. The synergy between the IAF and the State Government reflects a coordinated approach in alleviating the plight of those affected by the disaster.
The IAF remains resolute in its dedication to providing timely and effective assistance to the people of Sikkim, embodying the spirit of service and solidarity in times of crisis.