As part of the Indian Army's resolve to reach out and honour the Veer Naris, Widows of Ex-servicemen and the entire Ex-servicemen fraternity, the DAO DIVISION of the Indian Army organised an "Ex-servicemen Rally" at Dibrugarh University Ground, Dibrugarh on 29 Oct 2023.
The event was attended by approx 4000 Ex Servicemen and their families. Leuitanent General Rana Pratap Kalita, PVSM, AVSM, UYSM, SM, VSM, GOC – in – C, EC, graced the occasion. In addition numerous civil dignitaries attended the event.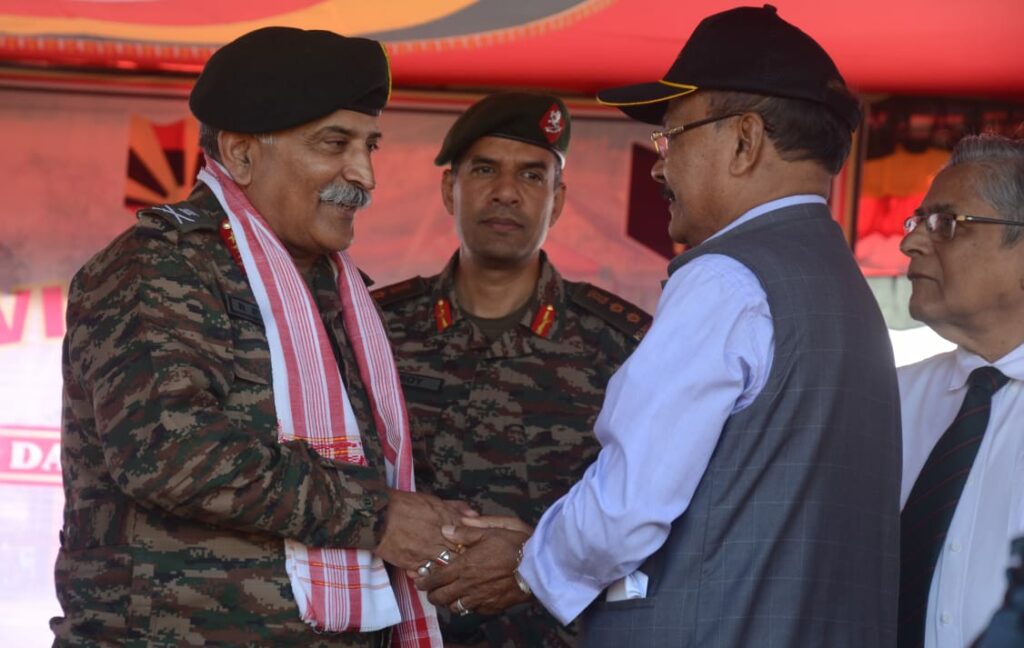 06 Veer Naris and 23 ESM above 80 yrs of age were felicitated. Representatives from Directorate of Indian Army Veterans, PCDA (Prayagraj), 16 Record offices, Aadhar, SBI, Postal, ZSB, ECHS, ARO, Skill Devp, Agriculture Dept extended support to veterans. More than 220 grievances of SPARSH, Aadhar, bank accounts, mobile updation, life certificate and medical claims were addressed on the spot and more than 150 cases have been processed.
As part of the event, display of Army Military Band, Kalaripayattu Martial Art, Gatkha, Khukri performance and cultural programme by NCC cadets were organized. The event was a tribute to honour the selfless services of our Veterans and their Families.
Source: Indian Army
Report- Pratyusha Mukherjee, Journalist, BBC News