The Eastern Command of the Indian Army came together in a remarkable display of unity and patriotism to commemorate the 148th Birth Anniversary of the Iron Man of India, Sardar Vallabhbhai Patel. This event, organized to celebrate National Unity Day (Ekta Diwas), witnessed active participation from approximately 1500 Army personnel and their families.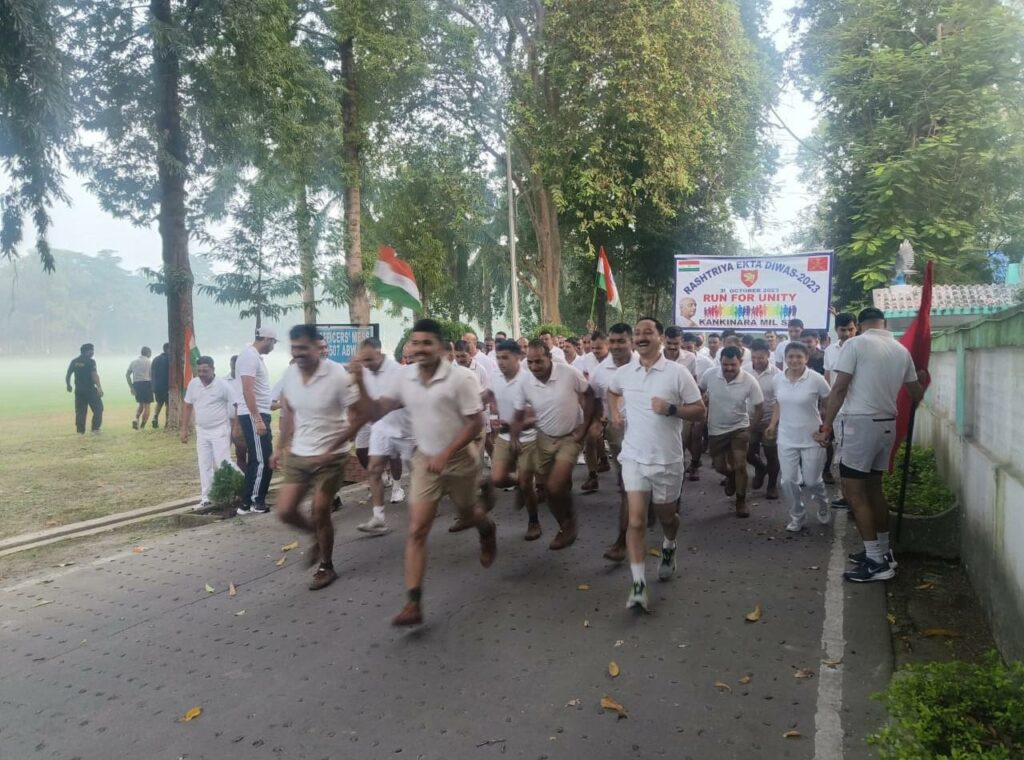 The Unity Run took place at multiple locations across the Eastern Command, with participants showing their unwavering commitment to the values of unity, diversity, and patriotism. The event locations included:
● Kolkata, West Bengal
● Rangia, Assam
● Misamari, Assam
● Ranchi, Jharkhand
● Misa Cantonment, Assam
● Kakinara, West Bengal
The enthusiastic participation of Army personnel and their families added a significant dimension to the event, showcasing their dedication to preserving the unity and integrity of the nation. The run served as a tribute to Sardar Vallabhbhai Patel's vision of a united India and the spirit of 'Ek Bharat, Shreshtha Bharat' (One India, Great India).