At approximately 10:10 AM on 8th November 2023, a significant accident involving three load carrying vehicles and a passenger van occurred, causing a traffic blockage on the Bogibeel Bridge along National Highway 15 in Assam.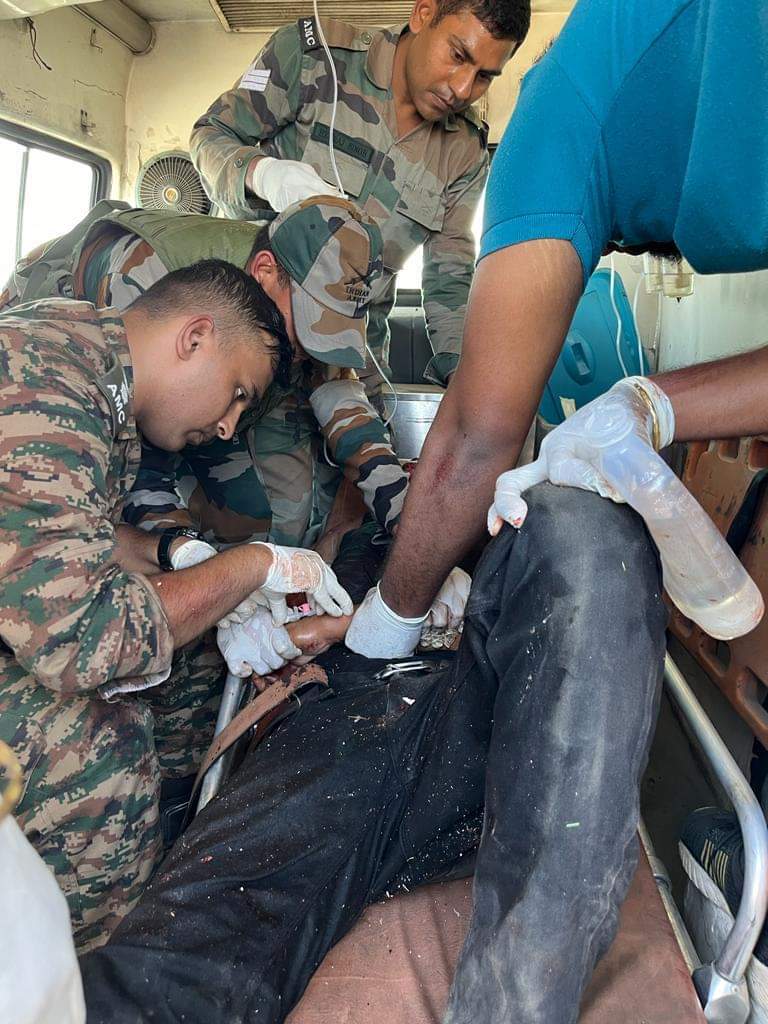 The Army Convoy of the Red Shield Division responded swiftly under Convoy Commander and coordinated efforts with the locals to extricate two individuals trapped in the damaged liad carrying vehicles. The driver of one of the vehicle was found trapped inside the vehicle, having sustained severe head and facial injuries. Army's recovery vehicle played a crucial role in safely extricating the injured driver, as a make shift arrangement with a synthetic hose was used by Army troops from EME to bend the cabin structure and extricate the injured driver. Another driver involved in the accident was also extricated out of his vehicle by Army personnel who suffered injuries to the lower limb.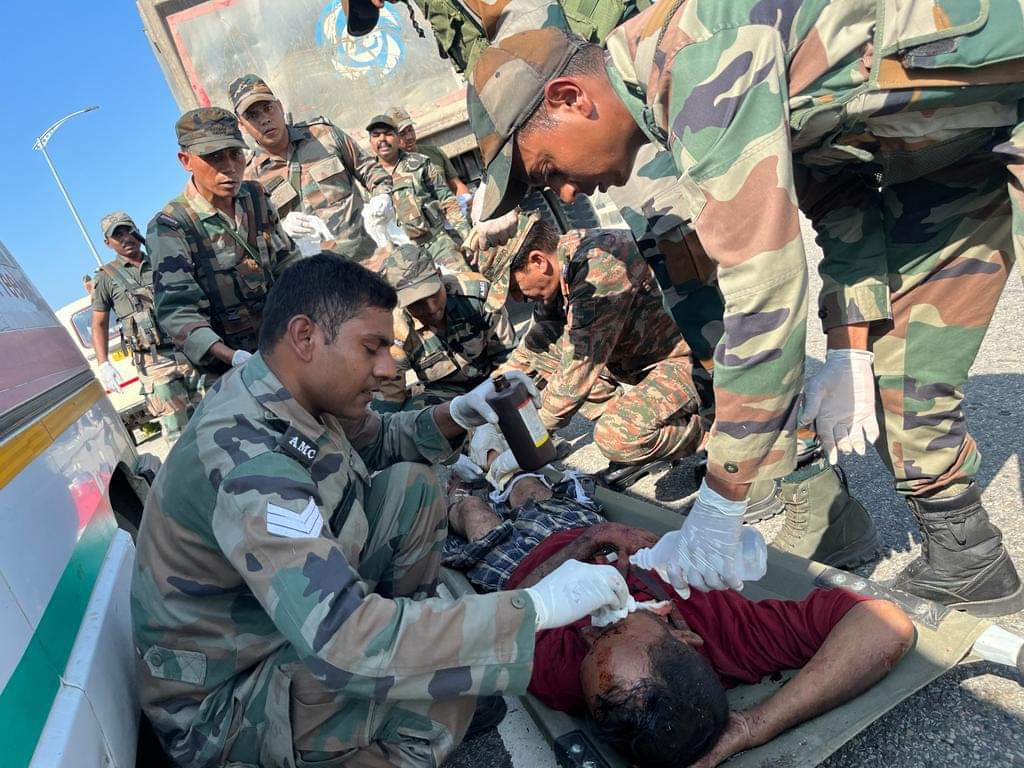 Immediate resuscitation and emergency treatment were administered to the injured by the Army medical team accompanying the convoy. The patient with leg injury was immobilised with splints and bandages by the Army doctors.
Both the patients were subsequently transferred to Aditya Hospital in Dibrugarh for further treatment. One passenger travelling in the van reportedly died in the accident.
The recovery team of Army convoy also cleared the road and restored traffic flow on the Bogibeel Bridge.