4th DRDO Kisan-Jawan-Vigyan Mela 2023 was organized at DRL R&D Centre Changbu Tawang on 05th November, 2023. Dr MK Verma, Director, ICAR-Central Institute of Temperate Horticulture (CITH), Srinagar, J&K graced the occasion as Chief Guest.Kanki Darang, Deputy Commissioner, Tawang and Brigadier Vipul S Rajput, Sena Medal, Commander 190 Mountain Brigade were Guests of Honour. Head of Agriculture and Allied departments of Tawang district attended as invitees and subject experts. DC, Tawang inaugurated the Mela and set the stage for Farm produce competition, Flower Show and Competition, Self Help Group (SHG) Product Sale and Competition, Science Exhibition, Science Quiz and Model competition etc.More than 300 participants consisting of farmers, Government officials, Army personnel and SHG members participated in various events during the Mela.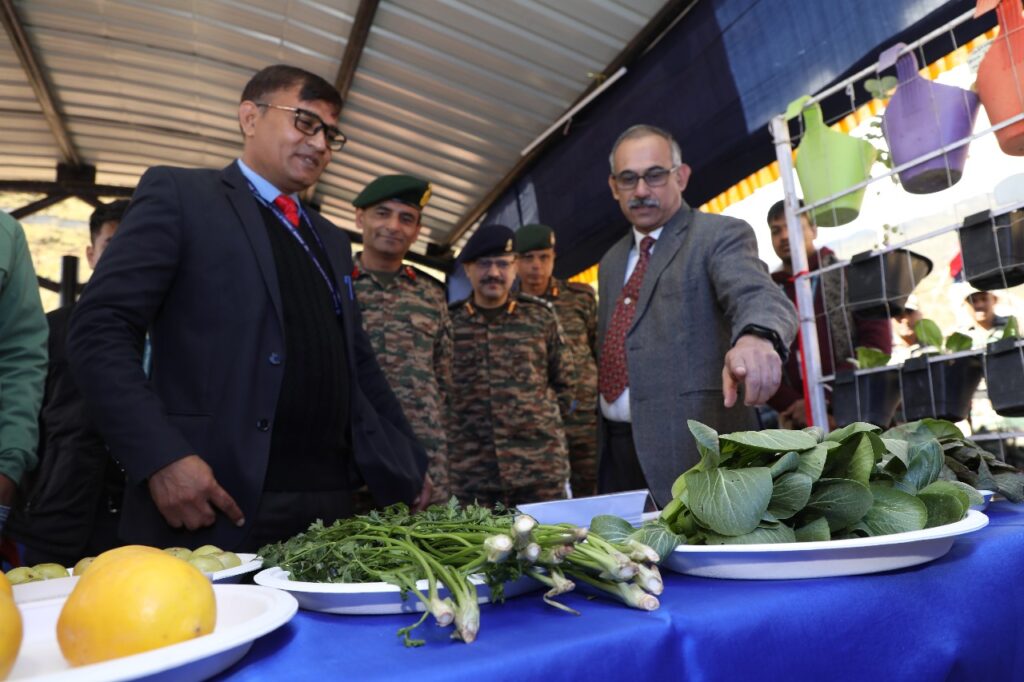 Students from various schools of Tawang and nearby areas participated in Science Quiz and Model competition. DRDO Kisan-Jawan-Vigyan Mela is an annual event which provides a platform for interaction of farmers and Armed personals with scientists, and enable fostering of national integration among the villagers in the border region.
The Mela also witnessed the signing and exchange of Memorandum of Understanding between DRL-DRDO, Tezpur and ICAR-CITH, Srinagar for field evaluation of elite germplasms of temperate fruits, developed by CITH, for its suitability under Tawang condition at DRL R&D Centre, Tawang.
Source: Defence PRO,Tezpur,Lt.Col. Abhishek Banerjee
Report- Pratyusha Mukherjee, BBC News (East & NE)