As part of the worldwide celebration of the GIS (Geographical Information System) Day, the Geospatial Technology and Application Division of Aaranyak, one of the region's foremost research-driven conservation organisations, organised two exposure events on Geospatial Technology in Guwahati.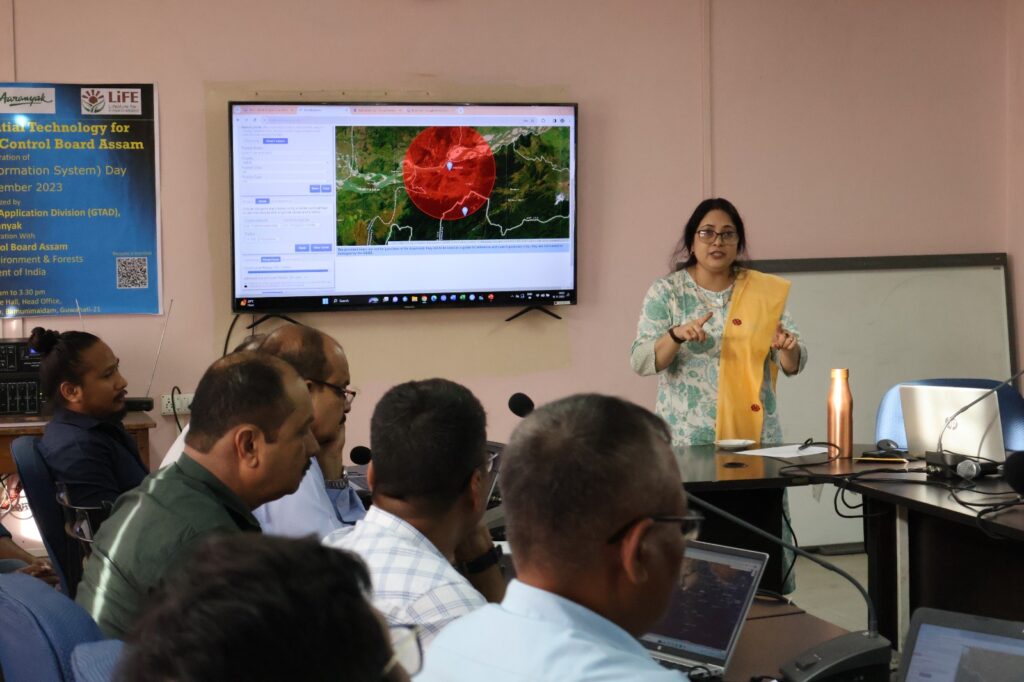 GIS Day is celebrated throughout the world every year on the 3rd Wednesday of November under the patronage of the Environmental Systems Research Institute Inc, and marks the importance of Geospatial Technology in various facets of education, research, and planning.
On November 16, a day-long workshop on Exposure to Geospatial Technology for officials of Pollution Control Board of Assam (PCBA) was organised. The Chairman of the PCBA Arup Kumar Misra while inaugurating the workshop lauded the sustained efforts of Aaranyak in wildlife research and conservation of the North East region of India. He emphasised on the importance of such workshops for their officials.
Member Secretary of the PCBA Shantanu Kumar Dutta also spoke on the occasion and appreciated the efforts of GTAD in supporting PCBA for geospatial requirements. Madhumita Borthakur, a Senior GIS Analyst of Aaranyak, gave an overview on the organisation's activities followed by a technical session on Introduction to Geospatial Technology (Remote sensing, GIS and GPS), presented and demonstrated by Aaranyak's GIS Analyst Avishek Sarkar and Madhumita Borthakur.
Another session on GIS Data sources and Application of Google Earth Engine in estimating various pollution indicators was handled by Mithilesh Padhan, GIS Analyst. The technical sessions were followed by an interactive session where the Aaranyak officials addressed queries on more available pollution related datasets and the possible future avenues of collaborative efforts between the PCBA and Aaranyak. The programme was attended by around 40 PCBA officials.
On November 17, an Exposure programme on Geospatial Technology for PG students of the Department of Geography, Sonapur College was also organised. Head of Department Dharma Ram Deka, PhD inaugurated the event with words of appreciation for Aaranyak's endeavours on wildlife research and conservation.
Avishek Sarkar presented on the Applications of Geospatial Technology and the various career options in this field while Mithilesh Padhan demonstrated on GIS Data sources and Introduction to Google Earth Engine. The programme concluded with an interactive session between the students and analysts.