Assam Rifles, under the leadership of IGAR (South), celebrated Teachers' Day on September 5, 2023, at St. Joseph's School Chandel, Assam Rifles Public School Pallel, and among the children and teachers of Yangoubong Village, Tengnoupal, Manipur. This celebration aimed to recognize the invaluable contributions of teachers to our society.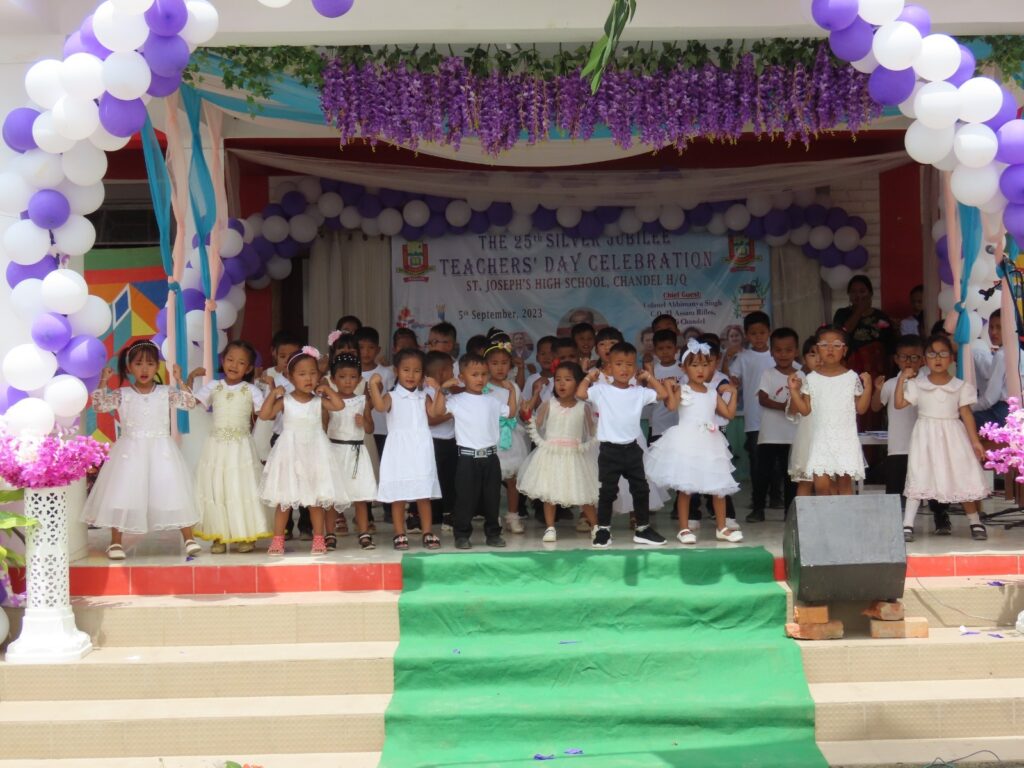 In acknowledgment of their tireless efforts and lifelong dedication to the betterment of society, Assam Rifles paid tribute to these educators by honoring and felicitating them. These teachers have consistently demonstrated unwavering commitment, innovation, and a deep passion for nurturing young minds, thereby leaving a significant impact on society.The festivities includeincludeed a range of events and activities, featuring a cultural extravaganza with music, dance, and other performances organized by the students. This was a heartwarming gesture to commemorate the occasion, attended by Mrs. Neeru Yadav, Zonal President of Assam Rifles Women Welfare Association at Assam Rifles Public School Pallel, the Commandant of Assam Rifles at St. Joseph's School Chandel, and Assistant Commandant Zafar at Yangoubong Village, Tengnoupal.
A total of 43 teachers and 500 children participated in the Teachers' Day celebrations across the CHANDEL District.
Source: PRO, IGAR (South)