Home Minister Pu Lalchamliana today inaugurated an Anti Drugs Awareness Campaign initiated by HQ 23 Sector Assam Rifles targeting the youth of the state at Loch Hall, 2nd Assam Rifles Battalion Hqrs at Aizawl
Inaugurating the campaign, Home Minister Pu Lalchamliana said that the menace and effect of drugs is not just confined to individuals but it affects families, societies and the state in many ways. Citing a survey conducted by Social Welfare & Tribal Affairs Department, on Children and Drugs abuse wherein it was found that even middle school students have been found to be using various drugs, the need for rapid and extensive action on drug prevention amongst children is a very concerning issue that needs urgent attention. He lauded the efforts of the State Police Forces, Excise & Narcotics Department and Assam Rifles in tackling drug trafficking, seizing drugs and dealing with drug related cases effectively. He noted the participation of the YMA and the Mizo community at large has always been notable and significant while also acknowledging the role played by the Church in rehabilitation and reformation.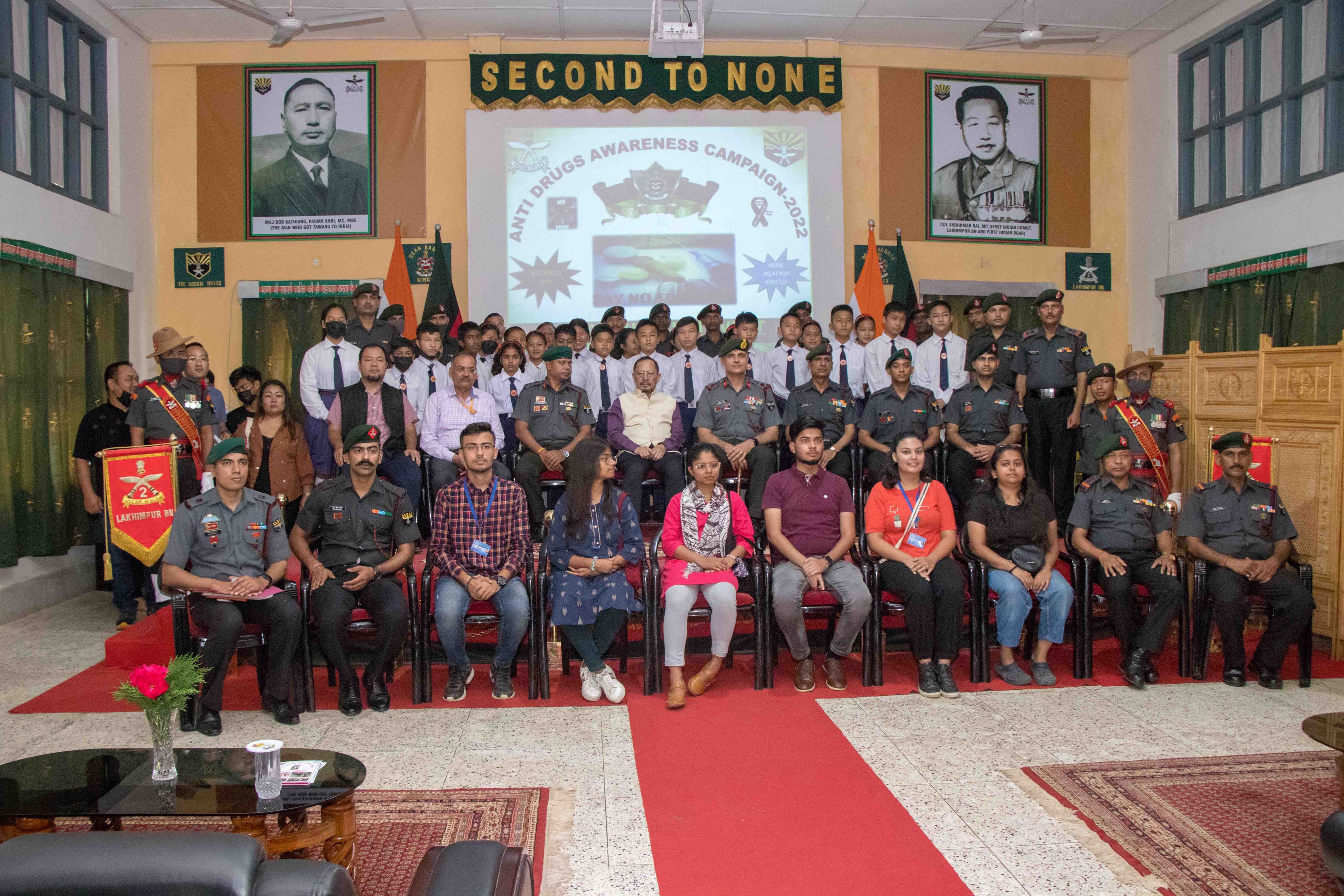 Brig. Digvijay Singh, Commander, 23 Sector Assam Rifles also addressed the gathering and said that open porous borders with Myanmar poses quite a challenge in the fight against drugs that finds its way into Mizoram via the infamous Golden Triangle. He noted that the fight against drugs has to come from society.
The Anti Drugs Awareness Campaign will run for two weeks and a host of activities are planned by the Assam Rifles targeting the youth and children