In recent times, there has been a remarkable surge in the demand for handloom fabrics, particularly cotton weaves'- Dwijendra Nath Sharma, the manager of 'GrassLoom,' a retail outlet of the Rural Gramin Bikash Nidhi. Located in the Rajgarh road, Guwahati, GrassLoom stands out amongst handloom shops, catching the attention of fashion-conscious individuals seeking authentic and emotional connections with their clothing choices.
Sharma explained, "Consumers today prioritize the quality of their garments, especially when it comes to cotton mekhela-chadars. It's not just a matter of necessity; it carries an emotional significance. To ensure the highest quality, we take utmost care in selecting the right yarn, avoiding any contamination, and ensuring vibrant colours. Thanks to our team of over five hundred skilled artisans, we can fulfill such demanding orders with ease."
Beyond their specialization in mekhela-chadars, GrassLoom boasts an impressive range of handloom products, including saris, stoles, shawls, mufflers, and more. Additionally, they offer versatile fabrics that can be tailored to individual preferences. From curtains of various designs to cushion covers, table runners, and stylish women's bags, Grassloom has something to suit every taste.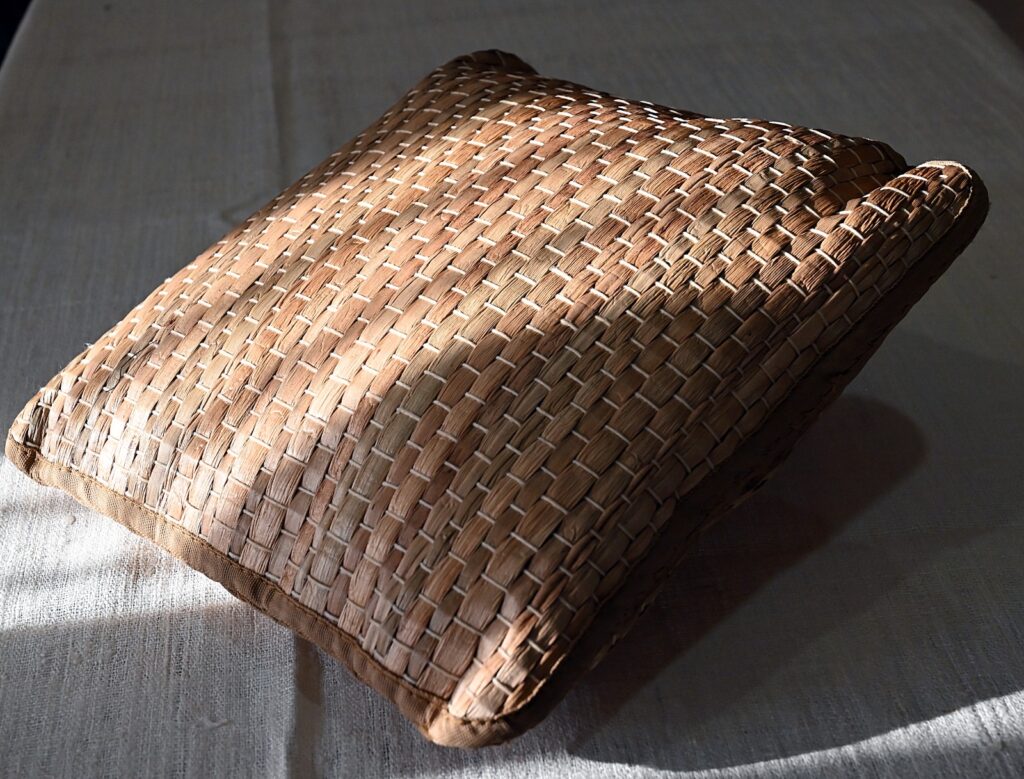 Understanding the uniqueness of women's clothing preferences, Grassloom has taken a remarkable step by launching a fashion consultancy service. This consultancy service, the brainchild of Sharma and Mayuri Barooah, a trained fashion designer holding a Diploma in Fashion Designing from the Institute of Baroda, aims to cater to women's desire for exclusive and personalized fashion choices.
Mayuri Barooah emphasized the significance of considering body shape, colour, personality, and occupation while selecting the right clothes for women. She mentioned, "Our fashion consultancy service provides women with the opportunity to explore designs that truly complement their individuality. We produce custom fabrics to bring their vision to life, crafted by our skilled artisans. Additionally, we have the expertise to address the common issue of finding the right blouse, which plays a pivotal role in enhancing a woman's appearance."
While the consultancy initially focuses on women, it also extends its services to men, helping them choose the perfect outfits and offering suggestions for home interiors such as curtains, sofas, fabrics, and cushions, based on the colour and shape of the house.
While women's fashion remains the centre piece at GrassLoom, the store is gradually expanding its men's clothing collection. Currently featuring popular cotton shirts for the hot weather, GrassLoom has plans to introduce a diverse range of new designs and colours, including readymade shirts and jackets for both genders during colder seasons.
The Grassloom outlet boasts a captivating selection of readymade clothes and other eye-catching items. With the introduction of their fashion consultancy service, they have added a unique dimension to Assam's fashion landscape. Enthusiasts looking to enhance their style quotient can undoubtedly benefit from the expert guidance offered at GrassLoom, where a blend of tradition and innovation awaits those seeking to wear fine, handloom garments.
Photo : Utpal Datta